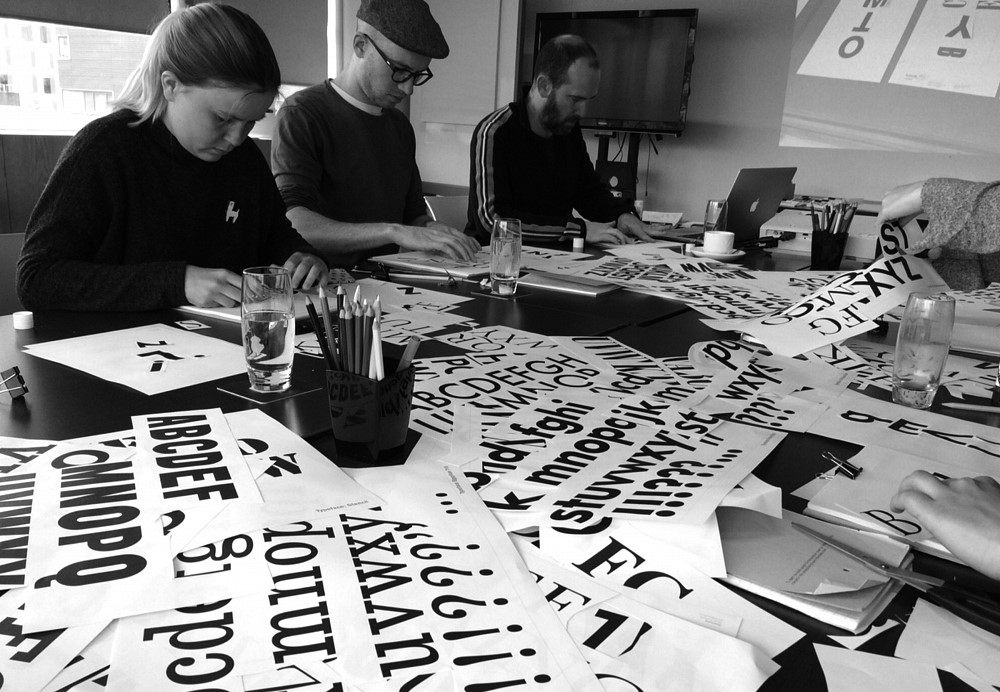 What's On
The TypoCircle presents Typographic Truthiness
This event has happened
Words have power. But the way in which those words are presented has more power than you might expect. Can a choice of typeface turn fiction into fact, influence an emotion, or revive a brand?
The TypoCircle presents 'Typographic Truthiness', a workshop led by advertising creative director and designer, Louise Sloper, alongside Studio Sutherl&'s founder, Jim Sutherland. We will explore the psychological powers of typographic persuasion in advertising, with playful, hands-on exercises based around the eye-opening Errol Morris/New York Times typeface experiment. Can one particular typeface command more gravitas than another? Comic Sans vs Baskerville… bring it on!
Expect paper, scissors, glue and pens – with lots of example projects and case studies thrown in to get you inspired. All analogue, no computers. See you there.
Speakers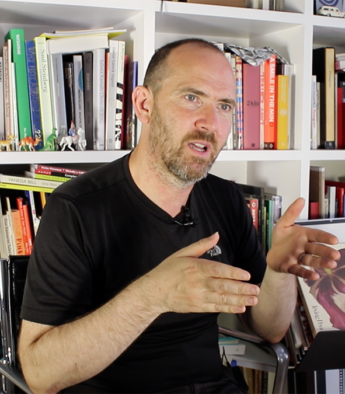 Jim Sutherland
Founder Studio Sutherl&
Studio Sutherl& was set up by Jim Sutherland in 2014 to be agile and playful – building teams from the best artists, architects, photographers, writers and strategists to suit each project. There is immense creative potential in collaboration. And great joy. He has rebranded the Natural History Museum, Wimbledon Lawn Tennis, The Arts Society, Williams F1, Prostate Cancer UK, National Museums Scotland, Welsh National Opera, and Start-rite shoes. He has designed over 50 stamps to date for Royal Mail including the Agatha Christie set in 2016. Awards include 93 projects in D&AD (including five yellow pencils. He has judged D&AD eight times (as Foreman of the Branding Jury in 2016), as well as the Design Week, Creative Review, Loeries (SA), Kinsale, Roses and ADNC awards.

Louise Sloper
TypoCircle
Louise Sloper is an awarded Creative Director and Graphic Designer, consulting, designing and writing for advertising, branding and social content, alongside her role as TypoCircle Vice-Chair. Her work was featured in last year's London Design Festival, as one of the invited artists to create a flag for Bankside. A craft-orientated, experienced creative leader, with a love for typography and a curiosity for integrating emerging technology in design and brand storytelling, she is currently launching a new design venture, 'Here.We.Go.', and working on a travel documentary series. Louise is the former Head of Art at ad agency BMB, working with Trevor Beattie and the executive team, managing Design Department whilst overseeing and inspiring the Creative Department's visual art direction across all platforms (social, print, moving image, digital, and experiential). Prior to BMB, Louise was Head of Art and Design at CHI&Partners, leading a team of ad, digital and brand designers, and 3D artists. And before that, she was Design Director at BETC, helping to grow the startup from a core team of six, winning the global Bacardi and Diet Coke accounts, and creating the 'Campaign Hall of Fame' winning work for Cockburn's. She's worked at BBH, WCRS, M&C Saatchi and JWT, cross-pollinating her ad experience with graphic design as a branding consultant for clients such as Innocent, the Natural History Museum and British Gas. Louise has judged on many creative panels, including the D&AD Professional awards (Chair/Black Pencils), Next (Mentor) and New Blood (Jury President), as well as Creative Circle Gold, Kinsale (Jury President, awarding the first Design Grand Prix), LeBook and DesignWeek. She was named in The Drum's Designerati (Top 100 UK design influencers), was made a 2018 Pitch 100 Superwoman, and regularly contributes in press including Campaign and ComputerArts. Keen to inspire the next generation of creatives, alongside guest lecturing she founded TypoCircle 'Generate'. In October 2018, she ran a 3-day festival for emerging talent with a diverse educational programme of workshops and Q&As, supported by leading industry names.