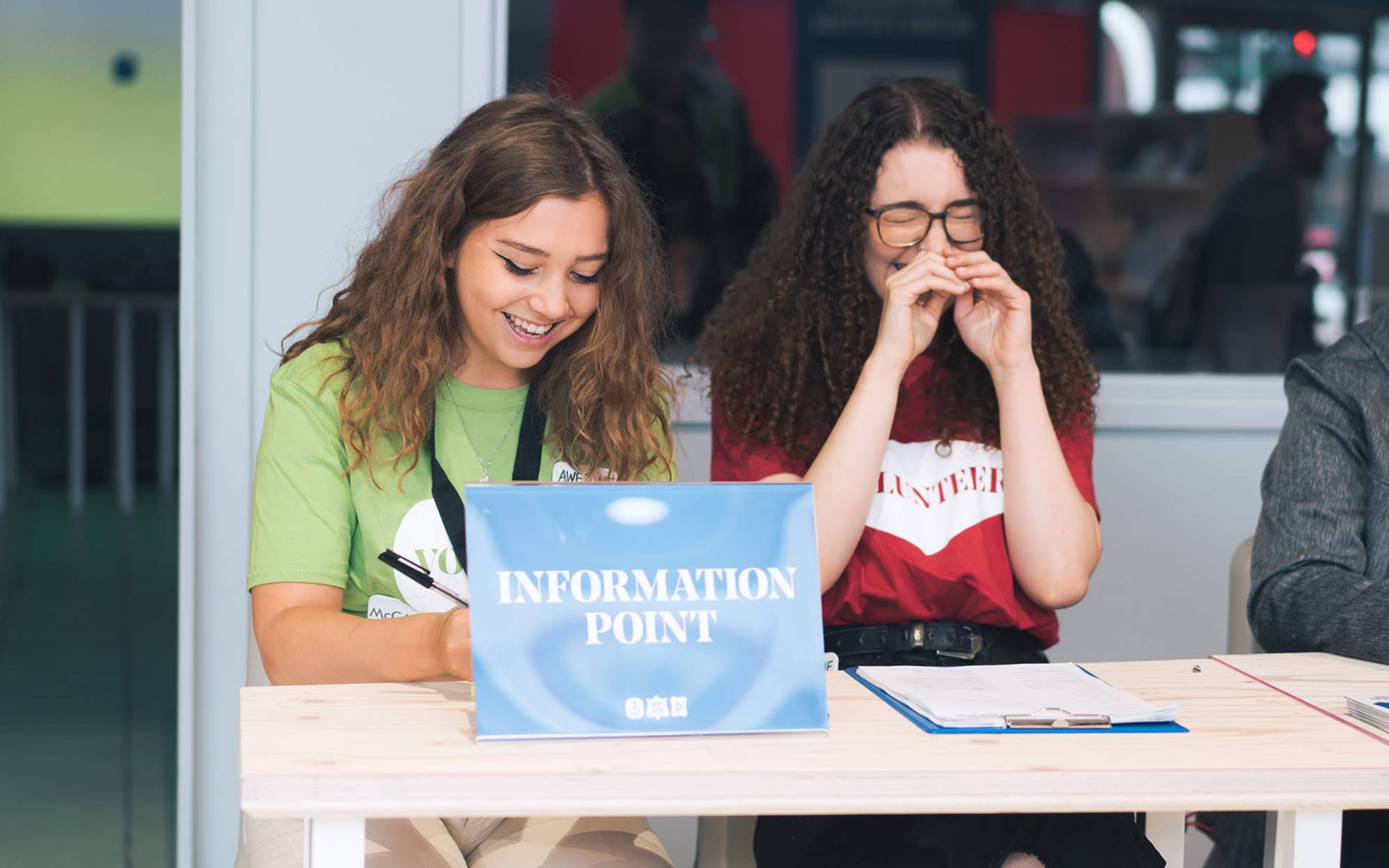 Be a part of the BDF Conference
BDF Conference returns in 2023. Find out more about how you can take part below.
Speaking & workshops
How you can be part of the BDF Conference programme.
Speaking at BDF conference
Due to the limited number of speaker slots at the conference, we invite our speakers individually based on how well they fit with our theme and programme.
Hosting an event or workshop
Much like speaking at BDF, workshop hosts are typically invited or submit an application via the call for entries.
Keep an eye on our social media for an announcement on when the call for entries is open.
---
Volunteering
Applications open in 2023.

Who can volunteer?
If you're over 18 and have an interest in supporting the festival and creative events in Birmingham then volunteering is definitely for you.
We see volunteering as a great opportunity for students but equally this gig is for anyone who wants to be involved and has a good work ethic.