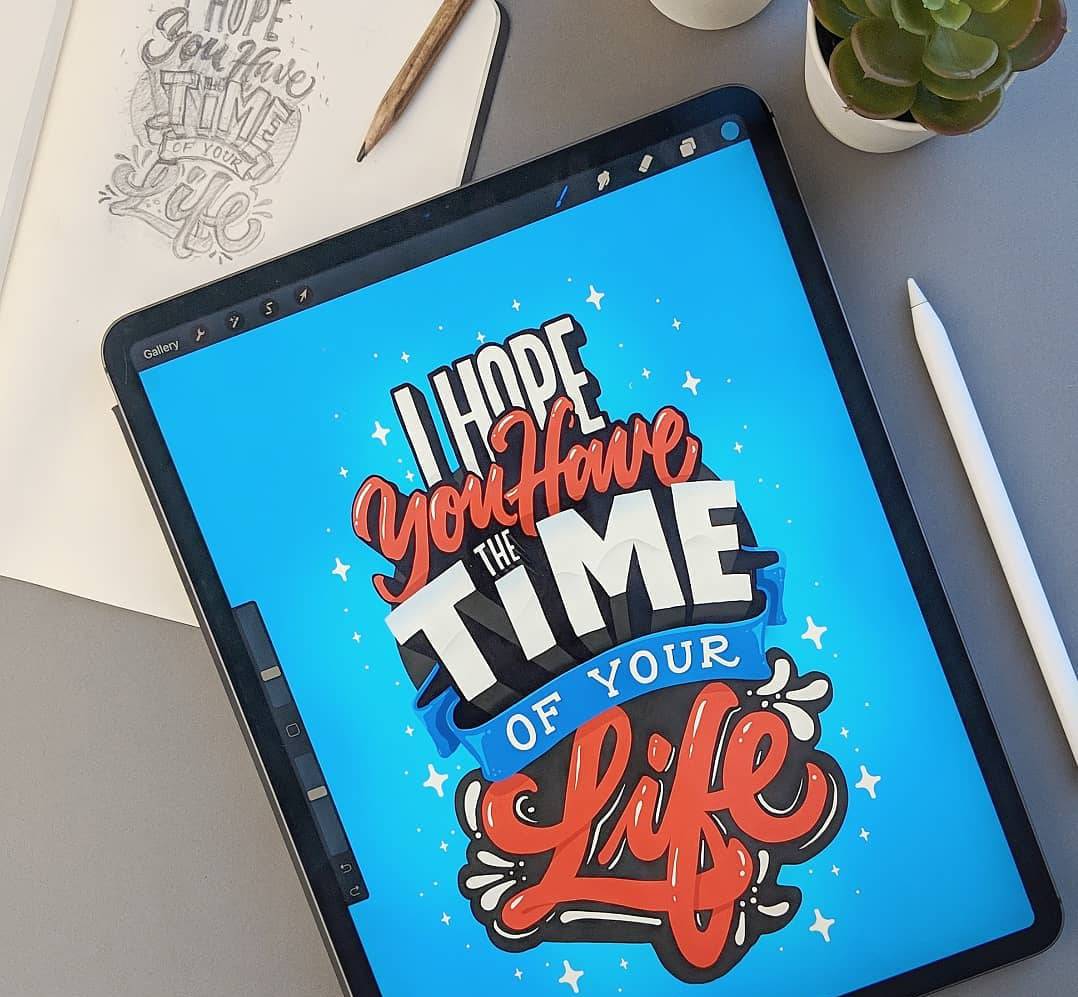 What's On
Procreate workshop
This event has happened
Join lettering artist Ian Barnard as he takes you through step by step, the tools and functions of Procreate on the iPad. He will equip you with the knowledge to get started using this powerful app to create your own designs and illustrations.
This course will get you up to speed with using brushes, working with layers, colour palettes, drawing guides, creating and exporting documents and an overview of some of his most used functions that demonstrate why the iPad and Procreate is now one of his favourite pieces of equipment for digital art.
Those taking this course will need an iPad and Apple Pencil already running the latest version of Procreate, there will be a limited number of tickets available with iPad provided.
Speakers
Ian Barnard
Hand lettering artist
Ian Barnard is a hand lettering artist, calligrapher, type designer and newbie muralist. His love for lettering started when he got a copy of "Calligraphy for Dummies" 6 years ago and now pursues his passion full time through custom lettering for brands, selling fonts and digital brushes and teaching others through short Instagram and YouTube videos. He uses both analogue and digital media, finding anything and everything he can get his hands on to letter with or on. Passionate to see other people pick up his love for letters and that learning calligraphy still hasn't sorted out his terrible handwriting.