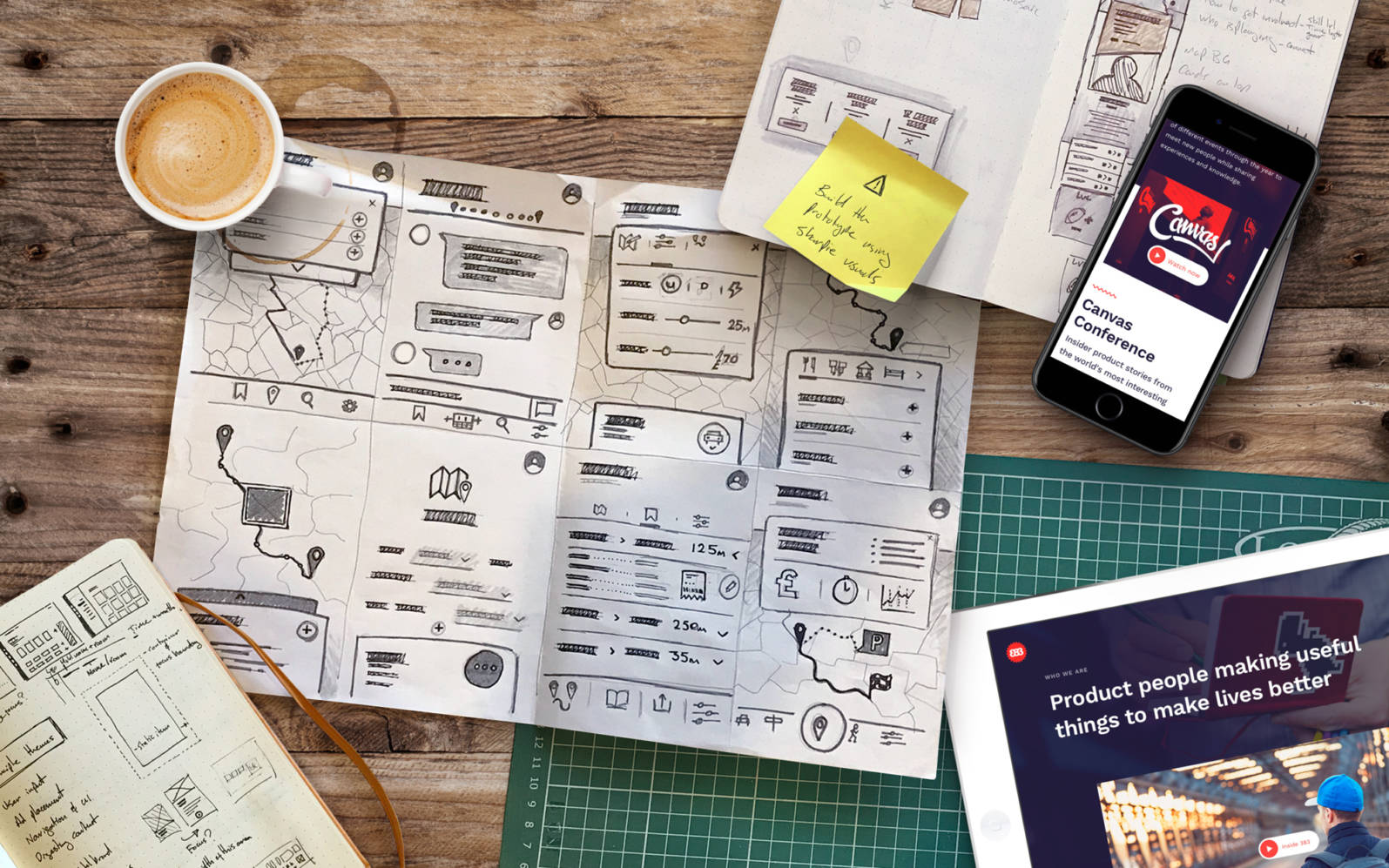 What's On
Lean UX design & the path to prototyping
This event has happened
With so many different tools and frameworks available for User Experience Design, how do you know which will work, which will fit your processes and how effective they will be? At 383 we're big fans of cutting through the unnecessary fluff in frameworks to extract the right bits that just work, so join us as we take you through an active workshop of how to approach UX design with the minimum of fuss and business jargon.
Using examples and techniques from a range of popular approaches, our workshop will help you understand the simplest way to build your own tools and process, for everything from gathering assumptions from clients, to talking to real users and building tests and prototypes.
Be prepared to destroy a stack of post it notes and get stuck in, so bring some energy and we'll provide the rest.
Speakers

383
We imagine, define and build the best experiences, keeping our clients relevant by understanding their customers and the challenges that they face, while also ensuring that what we design is uniquely part of their brand personality. Also not forgetting that customer challenges & our solutions don't always have to be just about digital though. Our team is made up of a strong mix of talented people, with a vibrant culture and great clients. We're passionate about our mission to help big companies design the right experiences, using tools and approaches commonly found in the startup and tech world to do just that, combining an effective mixture of being commercially driven, product focused and dedicated to human centred design. We've wrapped all of this thinking and knowledge into something we call the 383 OS - an operating system that helps us to consistently create successful experiences for our clients and their customers.