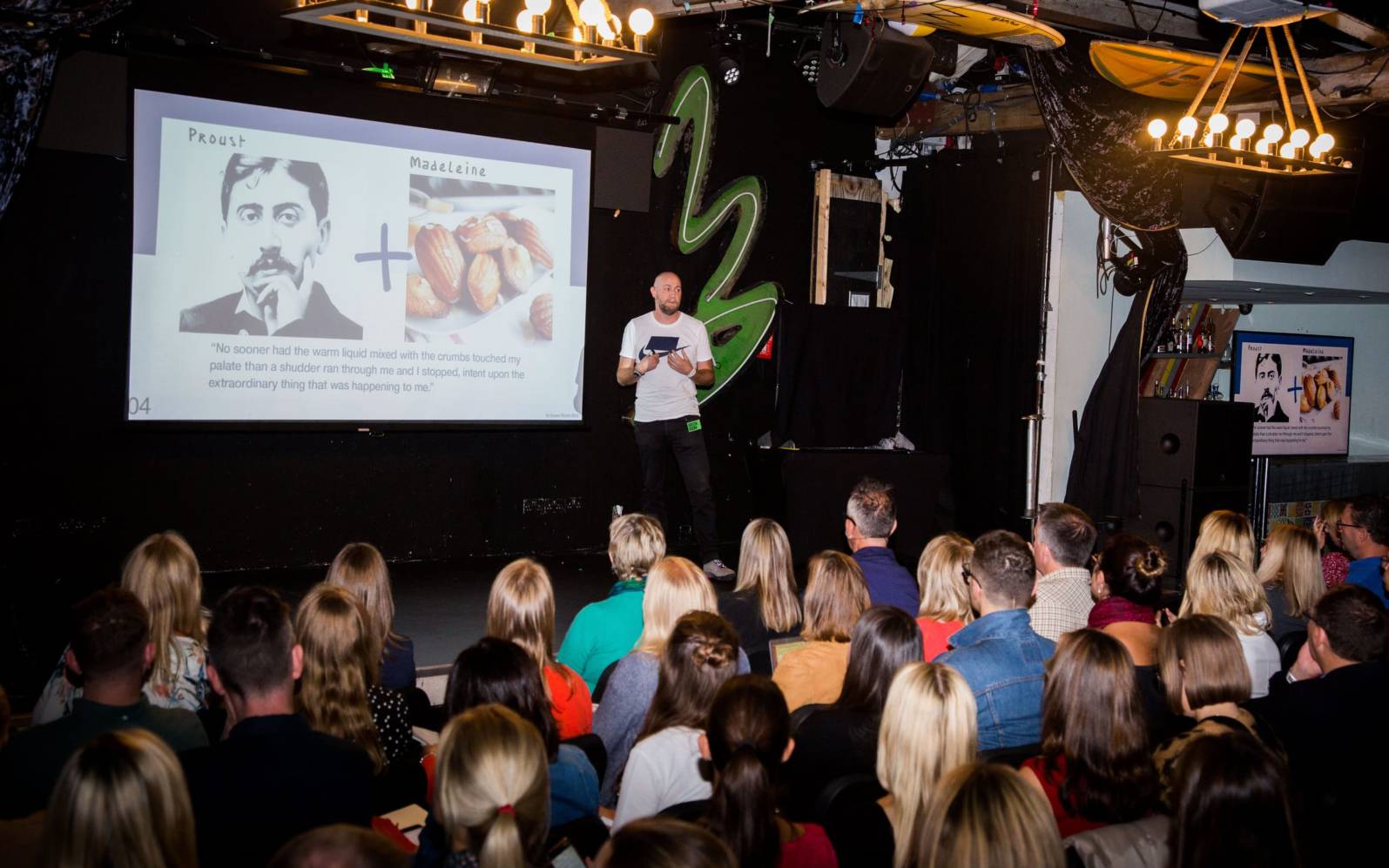 What's On
Driving brand affinity through abstracted emotional recall
This event has happened
In a new age of information bombardment and swipe culture, how can brands expect to command attention, let alone stay memorable?
If the answer to creating powerful brand memory structures is in sensory experiences, how can you be sure that you're creating lasting brand memories and not just fleeting impressions?

Designing for the senses can help customers stretch back into the past and forwards into the future by evoking and creating lasting memories. But how can space and time link abstract memory and current experience, to increase product engagement in a retail environment? This talk will demonstrate how elevating sensory engagement can transform customers mind-states to increase both dwell-time and propensity to buy.
Speakers

Mike Roberts
Chief Creative Officer at Green Room Design
Mike's business and creative philosophy is a simple one; everything starts with humans! It's this refreshingly grounded perspective and approach that spearheads the creative vision of Green Room Design. His intelligent, considered and highly engaging persona provides audiences with an alternative view of the industry landscape – and in turn – the crux of the challenges that brands and retailers currently face.