What's On
Gather: Weird and Wonderful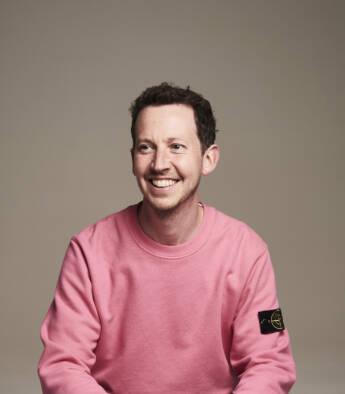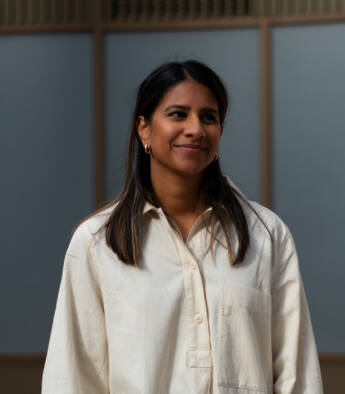 Priyjah Paramasivam
Design Director at Ragged Edge
This event has happened
We'd love you to join us as we Gather again at The Crossing in Digbeth, celebrating weird and wonderful creative work with a range of brilliant speakers.
Leading the charge is everyone's favourite weirdo, Mr Bingo, the self-described 'Artist, speaker and twat' who has forged his own career via a mixture of personal projects, being generally outrageous and rap. Rescheduled from summer, folks who had tickets to his BDF event on Saturday 11th June should have received a voucher code to claim a free ticket for this event.
We're also delighted to welcome Priyjah Paramasivam, Design Director at Ragged Edge – responsible for the rebrands of Papier, Mindful Chef and Globe Trotter.
And last but by no means least, local voice acting legend Marc Silk will be with us to share his stories and talents as voice of 100s of well-known characters including Star Wars, Thunderbirds, Scooby Doo, Johnny Bravo, Black & White and SEGA's "Two Point Campus".
Outside of the talks, we're got sumptuous food from Fat Snags, Big Kid Ice Cream and an on-site bar. You can also get your hands messy with a free drop-in stamp workshop from Pencil Pot Club. The Birmingham Design Shop will be there too, bursting with books and stationery.
Our speakers will leave you full of wonder, and maybe a little weirded-out. Expect honest and insightful talks, a lively interactive Q&A and of course, the unexpected!
Speakers

Mr. Bingo
Artist
Mr Bingo was a commercial illustrator for 15 years, working regularly for clients such as The New Yorker, The Guardian, TIME, CH4, The Mighty Boosh & The New York Times. An archive of the thousands of illustrations from this period doesn't exist online because he got bored once in a motorhome and deleted his entire portfolio website. You can see a small selection of work from this period here.
In 2015 he launched a Kickstarter to fund a book about his Hate Mail project. The campaign featured a rap video and a diverse selection of rewards including being trolled, having your washing up done, going on a date in Wetherspoons, being told to fuck off on Christmas Day and getting shitfaced on a train.
He decided around this period to never work for clients ever again and focus on being some sort of artist which he's done ever since.

Priyjah Paramasivam
Design Director at Ragged Edge
Priyjah Paramasivam is a Tamil Design Director with over 10 years experience in the design industry.
Based in London she is currently working at award-winning branding studio Ragged Edge, working with businesses with conviction to challenge the status quo.
Her latest work includes rebrands for the likes of Papier, Globe-Trotter, Mindful Chef and more.
6:00pm: Doors open.
We have a free stamp workshop you can get your hands inky with, plus Birmingham Design Shop – complete with Mr Bingo products AND we have Fat Snags & Big Kid Ice Cream to sink your teeth into. There's also a bar to wet your whistle.
7:00pm: Take your seats! Intros & announcements.
7:15pm: Marc Silk
7:45pm: Priyjah Paramasivam
8:15pm: Break time! Grab a Snag, Scoop & Slurp. Then stamp some more!
9:00pm: Mr Bingo
10pm: Final purchases, chats & cuddles
10:30pm: Closing time. You don't have to go home but you can't stay here.
Have your ticket ready for scanning when you come in. Save some space for food (there are vegan options). Most importantly, have a great time!