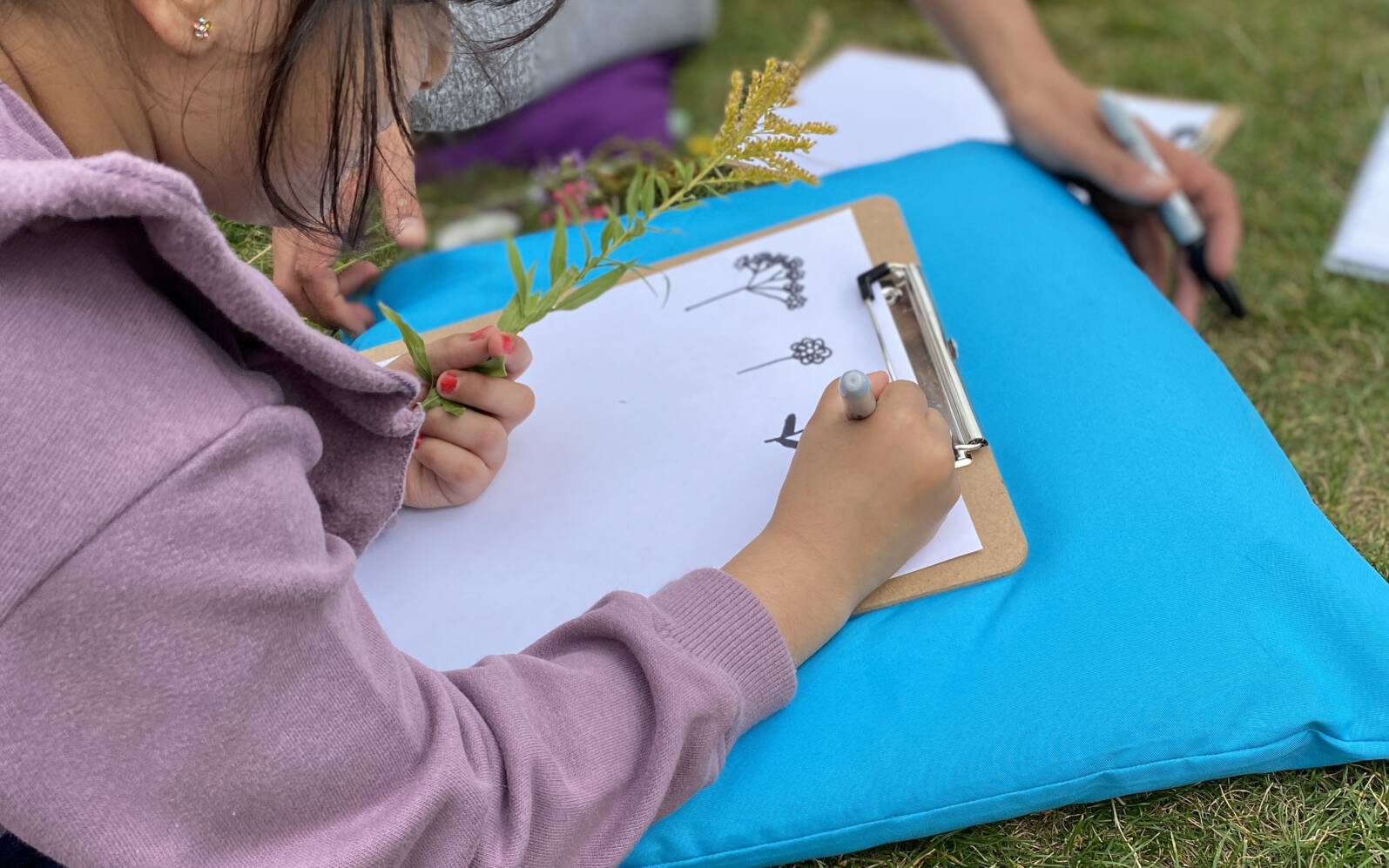 What's On
Freedom to Explore: a lesson in visual foraging
Lucky Pablo
Jane Anderson & Ally Standing
This event has happened
When we started this project, the first lockdown was beginning, and many suddenly found that limitations to freedom brought about a new-found appreciation for the world around us. For us, our daily walks became a source of inspiration which fed directly into the work we were making.
In this workshop, we'll take participants on a walk, on a route including a section of canal. They'll learn about a range of wild plants – some edible – and take pictures of things which catch their attention, natural and otherwise. Back at base, attendees will create simplified forms from the plants, patterns, and other things they've seen and foraged.
By the end, everyone will have made a design of their own to take home along with a Lucky Pablo goody bag.
Speakers
Lucky Pablo
Jane Anderson & Ally Standing
We are Lucky Pablo, a creative duo who like to draw, design, and make joyful things. Our work is inspired by nature, folk art, and modernism – amongst other things – and a sense of freedom and playfulness is central to our practice. We started working under this moniker back at the start of the first Covid lockdown, and since then we've been doing our best to spread some visual cheer through our work.