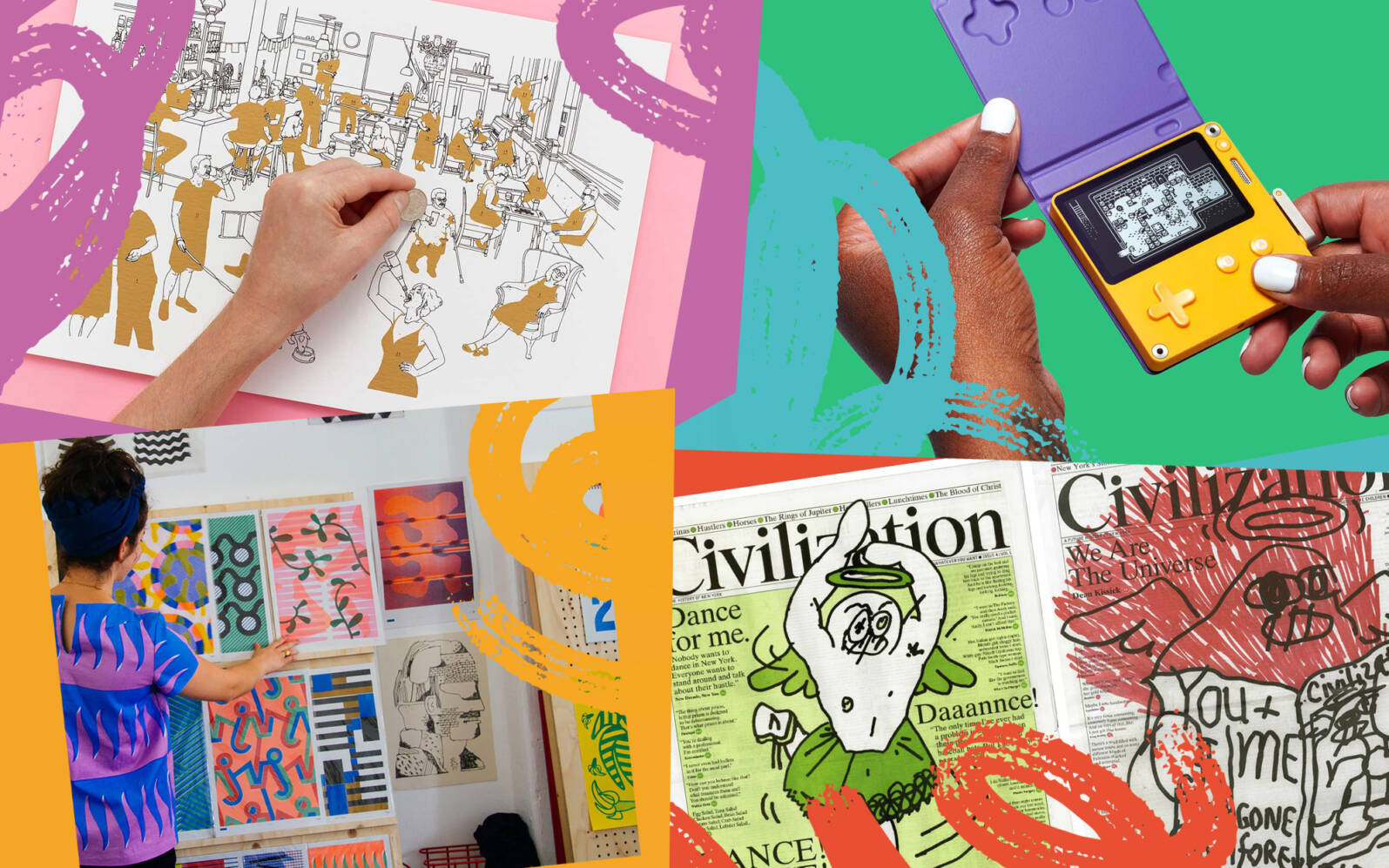 What's On
Freedom in Expression
DIY, Doing & Disruption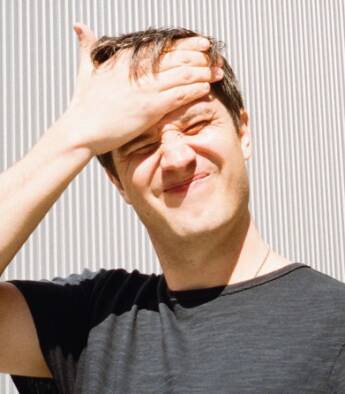 Richard Turley
Corporate Shill (and design legend)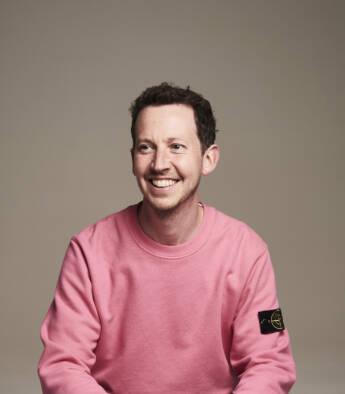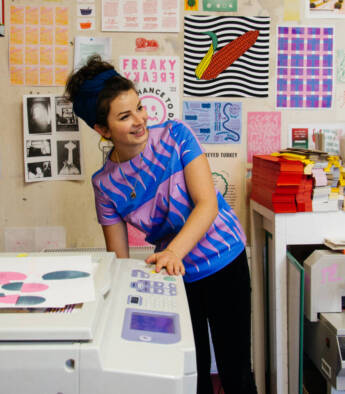 Gabriella Marcella
Designer and founder of RISOTTO
Arisa Sudangnoi
Developer Relations Lead at Playdate
Sat 11th Jun, 2022

7:00pm
talk
From £15
180 mins
Last but by no means least, our closing night sees four more world-class speakers (responsible for brilliant & influential work) take to the stage to share with us their thoughts on Freedom in Expression. Creative director and provocateur Richard Turley, RISOTTO Studio founder Gabriella Marcella, PLAYDATE's Arisa Sudangnoi and Artist/joker Mr Bingo will ensure we finish on a laughter-induced high at The Crossing in Digbeth.
Gabriella Marcella – Balancing Act
Gabriella Marcella, Designer and Founder of RISOTTO Studio, will take you on a high speed journey through her adventures in business, design and play.
Sharing her love for Risograph print; and how a machine has shaped her practice, as well as the ups and downs of running a studio and juggling projects; in the pursuit of finding balance, ten years on.
Arisa Sudangnoi – The Story of Playdate
Arisa Sudangnoi, Developer Relations Lead for Playdate, cranks through the history of Playdate and the company behind this tiny handheld game system, Panic. The journey of making the company's first game system, with details on the inspiration behind it, the process for designing the Playdate, and the vision going forward.
Mr Bingo – Alternative ways to make a living
Mr Bingo was a freelance illustrator for 14 years. Off the back of a successful Kickstarter campaign to fund a book in 2015 he decided to stop working for clients and become a (self titled) 'artist'. Mr Bingo now makes a living from selling prints and other bits on his online shop to his ever growing fanbase.
In his talk 'Alternative ways to make a living' he will be speaking about sending postcards to strangers, ideas, money, revenge, what is art? learning to rap, high treason, working with an audience, recruiting nudes for art, existential anxieties, solicited dick pics, making art in a pandemic, stalkers, death threats and becoming a dominatrix.
Richard Turley – Those days are behind me
Design legend RIchard Turley talks about F1, Civilization, Interview, Bloomberg, MTV and more
Speakers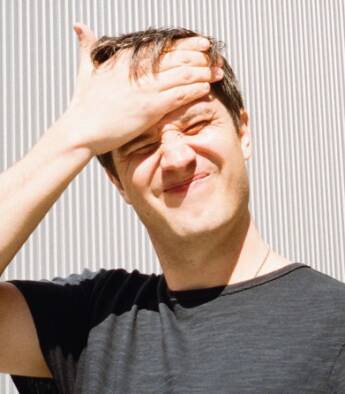 Richard Turley
Corporate Shill (and design legend)
Richard Turley is an English creative director and graphic designer based in New York who works in media, fashion and assorted other corporate shilling projects. He is a partner of new creative agency Food, as well as the editorial/design director of Interview magazine and founder of Civilization newspaper. He is known for his work redesigning the visual strategies of Bloomberg Businessweek and MTV – and that Formula 1 rebrand.

Mr. Bingo
Artist
Mr Bingo was a commercial illustrator for 15 years, working regularly for clients such as The New Yorker, The Guardian, TIME, CH4, The Mighty Boosh & The New York Times. An archive of the thousands of illustrations from this period doesn't exist online because he got bored once in a motorhome and deleted his entire portfolio website.

Gabriella Marcella
Designer and founder of RISOTTO
Gabriella Marcella is the designer and founder of RISOTTO.
RISOTTO is of the UK's leading risograph print specialists and stationary company; renowned for delivering jam-packed colour, bold graphics and fluorescent inks.

Arisa Sudangnoi
Developer Relations Lead at Playdate
Arisa Sudangnoi is the Developer Relations Lead for a new, tiny handheld game system with a crank called, Playdate.
Panic, the company behind Playdate, is an ancient corporation in Portland, Oregon that relentlessly follows its heart in an effort to make nicely made things that bring everyday joy.