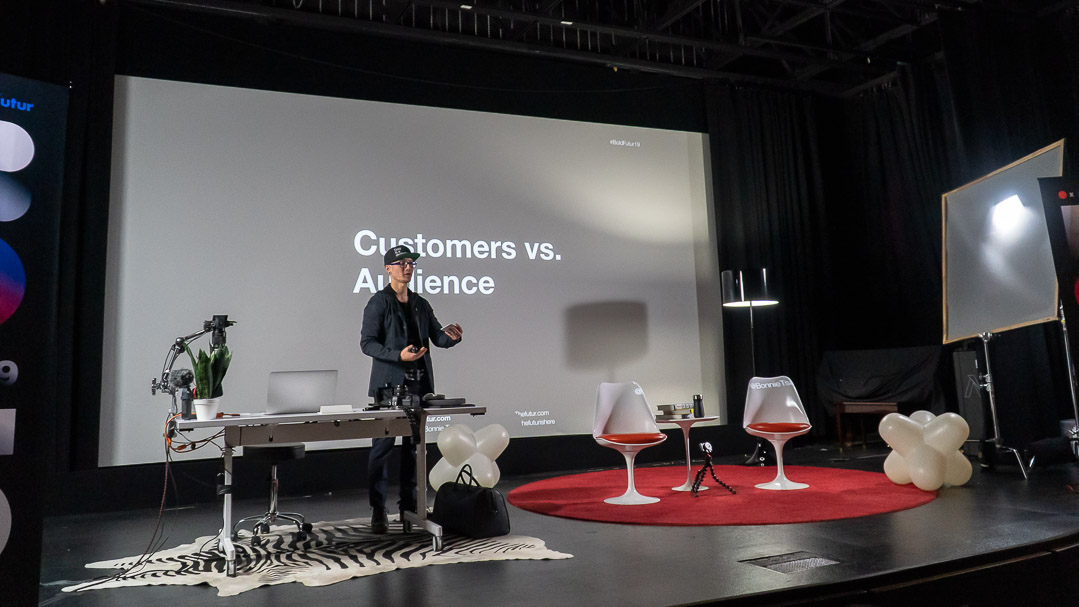 What's On
Finding your superpower
This event has happened
Can you leverage all of who you are—your interests, hobbies, skills into a singular, creative superpower? Is it possible to be happier, healthier doing what you love? Your super power isn't the stuff of comic book fiction. When you harness the latent power of your unique gifts, you become a super-charged version of you.
This interactive workshop will walk each participant through 5 key prompts in search of their super power(opportunity,skill, happiness, archetype, service). Once completed, you'll be able to create a personal brand definition, and generate concepts for new business models and products.
Speakers
Chris Do
CEO and Chief Strategist of Blind and the founder of The Futur
Chris Do is an Emmy award-winning designer, CEO and Chief Strategist of Blind and the founder of The Futur—an online education platform that teaches the business of design to creatives.
He currently serves as the chairman of the board for the SPJA, and as an advisor to Saleshood. He has also served as: advisory board member for AIGA/LA, Emmys Motion & Title Design Peer Group, Otis Board of Governors, Santa Monica College and Woodbury University.
He has taught Sequential design for over a decade at the Art Center College of Design. Additionally, he has lectured all over the world including Digital Design Days Milan, Lu Xun Academy Fine Art Dalian, Motion Conference Santa Fe, MIT Boston, Bend Design Conference Bend, VMA Design Conference San Francisco, Graphika Manila, Create Philippines, Rise Up Summit Cairo, RGD Design Thinkers Toronto, California Institute of the Arts, LA Art Institute, Otis College of Design, UCLA, MGLA, Cal State Los Angeles/ Northridge, Post Production World, Adobe Video World and San Diego University.
Mr. Do has given talks and conducted workshops on: Negotiations, Pricing & Budgeting, Leadership Mindset, Branding, Graphic & Motion Design, Social Media Marketing, Entrepreneurship, Business Management, and Client Relations.