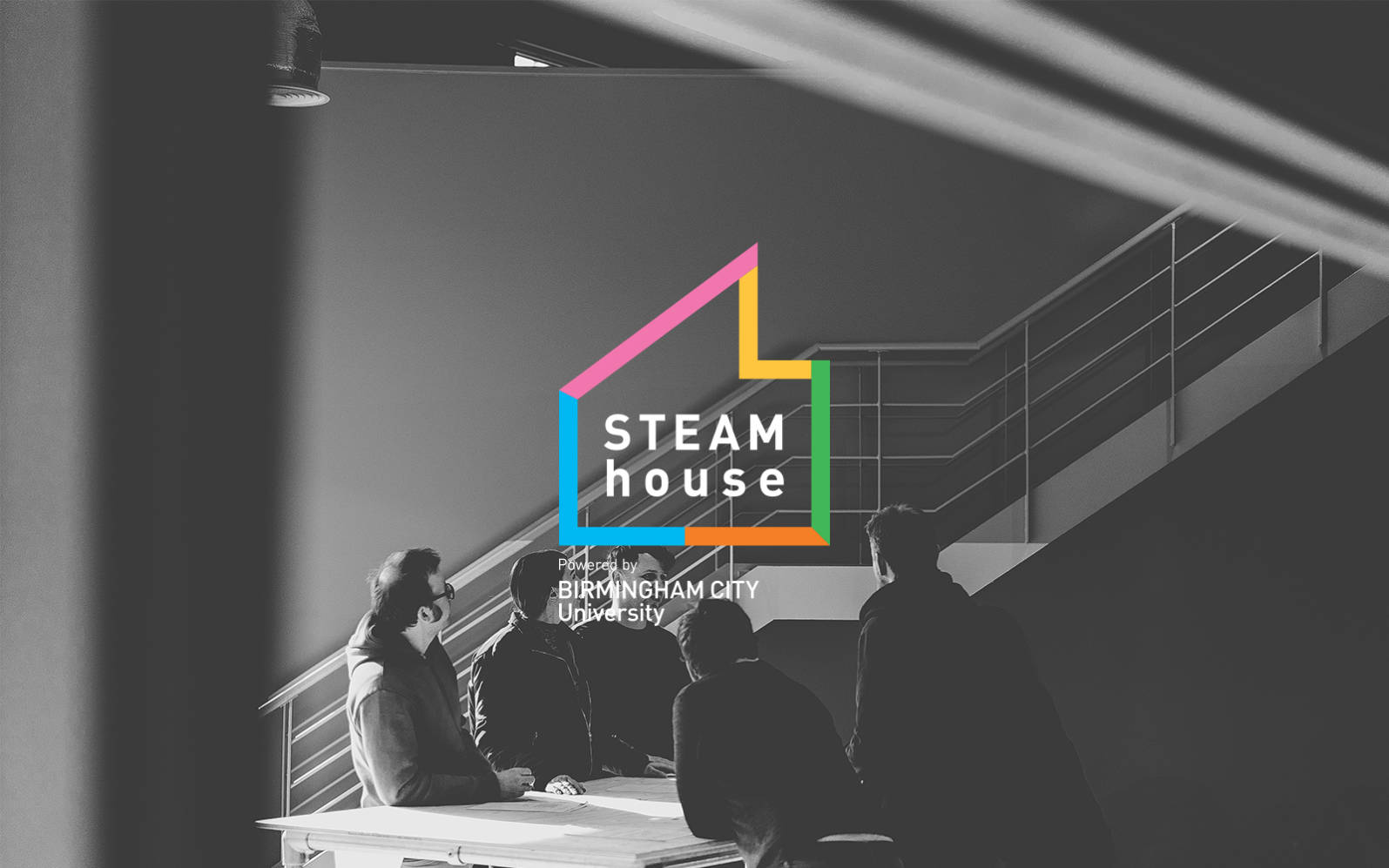 What's On
Creative Rapid Prototyping
This event has happened
Dealing with obstacles and challenges is a regular part of creative life, and overcoming them isn't always easy. Led by STEAMhouse Technician Chris Hay and Designer Andre Reid this taster workshop will focus on how to create new ideas with simple methodology, materials and thinking.
Taking you through a design process from start to finish in under 2 hours, the small prototypes generated in the session will be incorporated into a larger piece of work that looks at the creative process and approaches to design.
Speakers

Andre Reid
KIONDO
Andre Reid is an active protagonist in the work to understand, develop and grow access to opportunities, skills & experiences for creative citizens throughout Birmingham. After graduating from Birmingham's School of Architecture & Design in 2013, Andre has organised, managed and co-curated a number of low-barrier opportunities for creative individuals & groups to increase their sense of agency and/ or build sustainable businesses: from Blacktapestudios – Coworking Production Space, 2014-2016; to PopIN UK's – 6 month fusion pop-up store, 2016.
Andre's current venture KIONDO, continues his theme of access over ownership by bridging the gap between designers and the everyday individual's creative intelligence. KIONDO aims to empower the everyday person to design & make the items around them to fulfil their own needs, maximising & aiding in the evolution of open-source design and digital fabrication. KIONDO's work centres greatly around disassembling typical power dynamics, rethinking consumerism and using learnt experience to build a circular & regenerative economy which is both fun and exciting to live within.