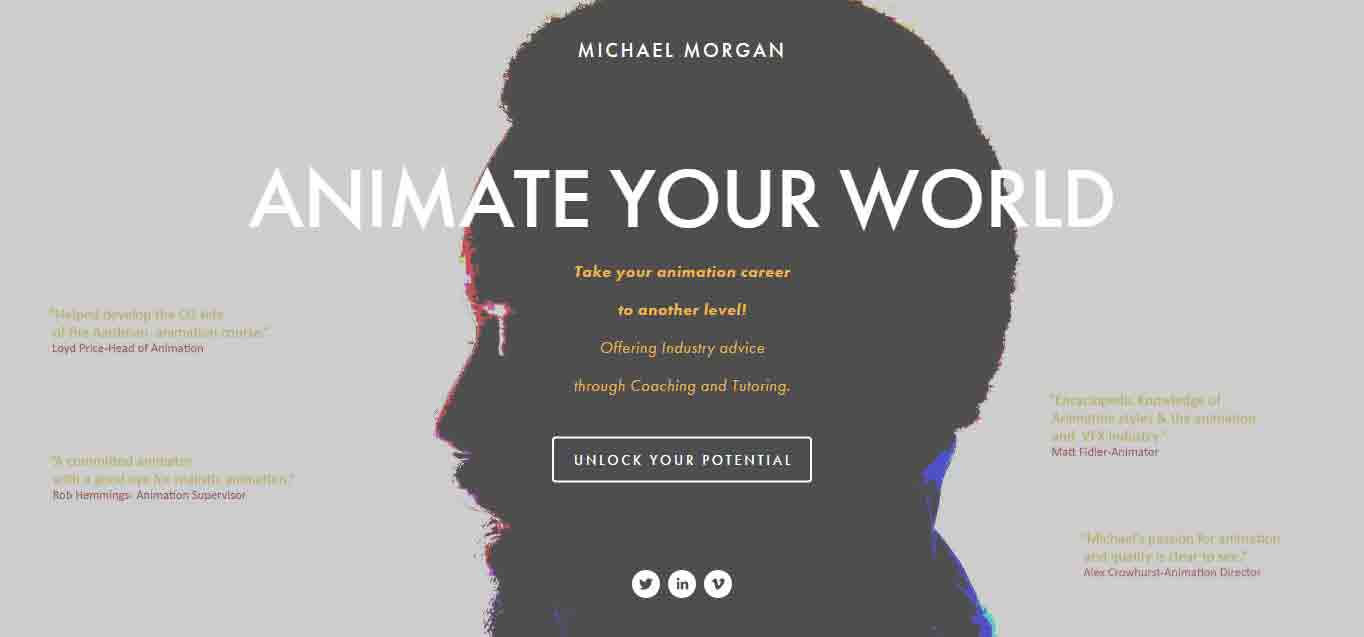 What's On
Animate your World!
This event has happened
Logical Mind,
Emotional Heart,
Intuitive Gut.
Set Sail,
Navigate and let your Truth be your compass.
This is a talk on My Truth as I journey in the world of Animation and visual Storytelling.
Living from a place where creativity and imagination drives my choices in life.
Speakers
Michael Morgan
Animator
Raised on a diet of cartoons, video games and movies, it only made sense that I would become an Animator one day.
It didn't hit me until I was in my teens that Animation was an arena that I could have a career in.
In 2000 I became a professional Animator, working in Video games, TV/ Commercials and VFX Films.
I am obsessed with animation so whenever I am involved in a project animation has to play a big part of it.
Whether it be animating on Clone Wars the TV series to animating Rocket the Raccoon, Venom, or working on personal projects, my joy is Animation.:)