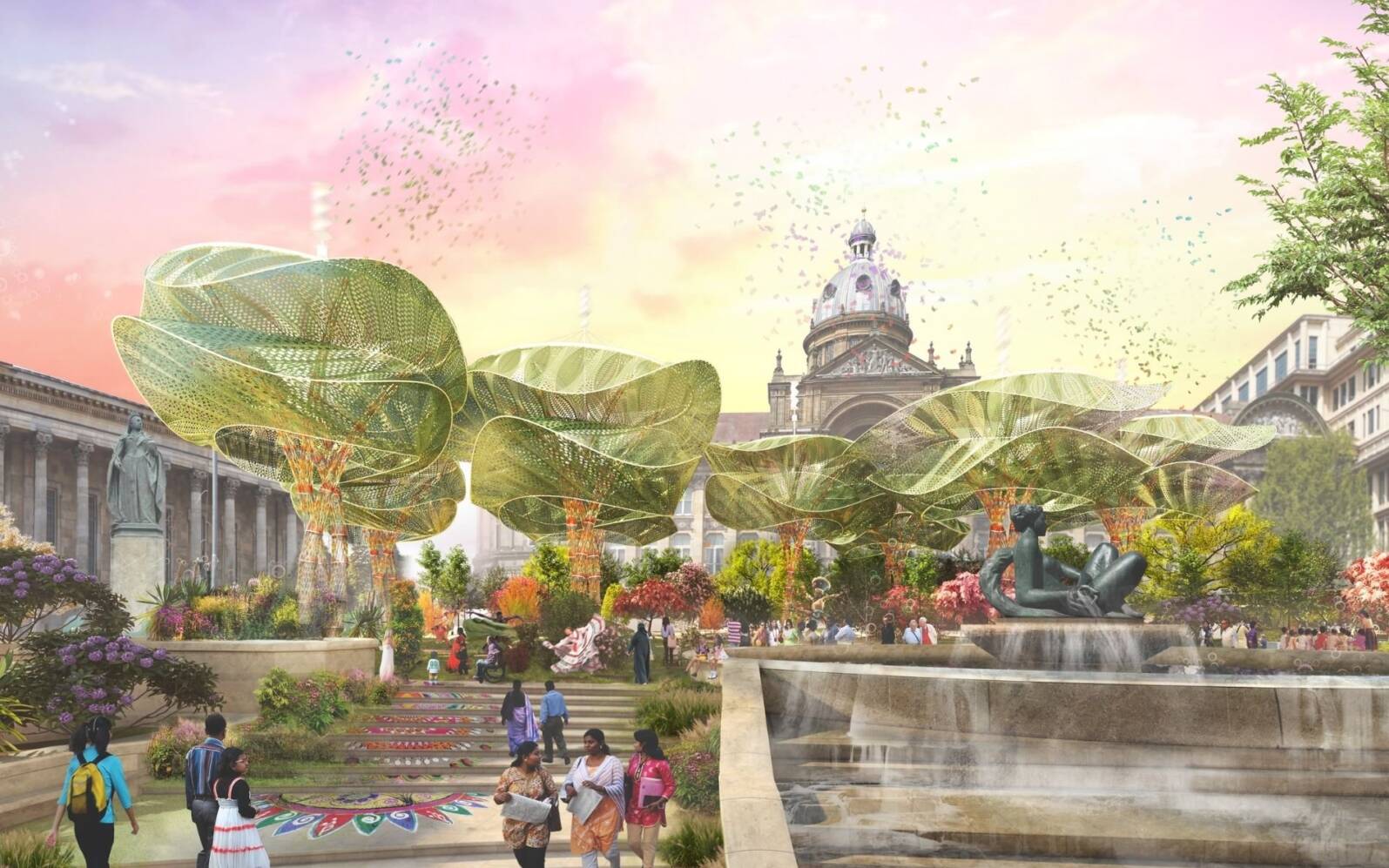 What's On
PoliNations
Angie Bual
Creative Director at Trigger
This event has happened
Angie Bual is Creative Director of Trigger; shapeshifting creatives who dream-up, create and produce bold and brave live and digital events that interrupt daily life, reimagine and revive public spaces, and put audiences and togetherness at the heart of everything they do.
Angie is also the Creative Director of award-winning outdoor arts event The Hatchling which will lead the Queens Platinum Jubilee this June, and PoliNations, an epic new outdoor art festival commissioned as part of UNBOXED: Creativity in the UK and presented as part of Birmingham 2022 Festival.
In this talk, Angie will be talking all things PoliNations – a stunning multi-artform project created in response to the toppling of Colston's statue, greening cities, and gardening. This is an extra-ordinary visual arts installation, performance, and light and sound experience. It involves mass participation, local voices, big ideas, giant architectural trees, nature, garden design, costume, spectacle, and live performance, and is a space to reflect and celebrate diversity.
Stemming from the simple fact that around 80% of plants found in UK-city gardens originated overseas, this project will launch in Edinburgh and then take over Victoria Square in Birmingham from Friday 2 to Sunday 18 September 2022. PoliNations is free to attend and everyone is invited! Find out more about the project at www.polinations.com.
Follow the project on socials @Poli_Nations on Twitter, Instagram and TikTok and @PoliNations on Facebook, #PoliNations
Speakers
Angie Bual
Creative Director at Trigger
Angie is the Artistic Director of Trigger. She is Creative Director for landmark public art events like, The Hatchling which will lead the Queens Platinum Jubilee following a premiere in Plymouth. She is currently helming PoliNations, an UNBOXED / Birmingham 2022 Festival project that celebrates the natural diversity of the UK's plants and people; and GROW a new cross-continental online R&D project that seeks to debunk know notions of borders and plant ownership. Angie is a Clore Fellow and a winner of the Creative Producer Arts Foundation Award.
Angie is a Creative Fellow as part of the Bristol City Fellows, and is a member of the London Area Council of Arts Council England.