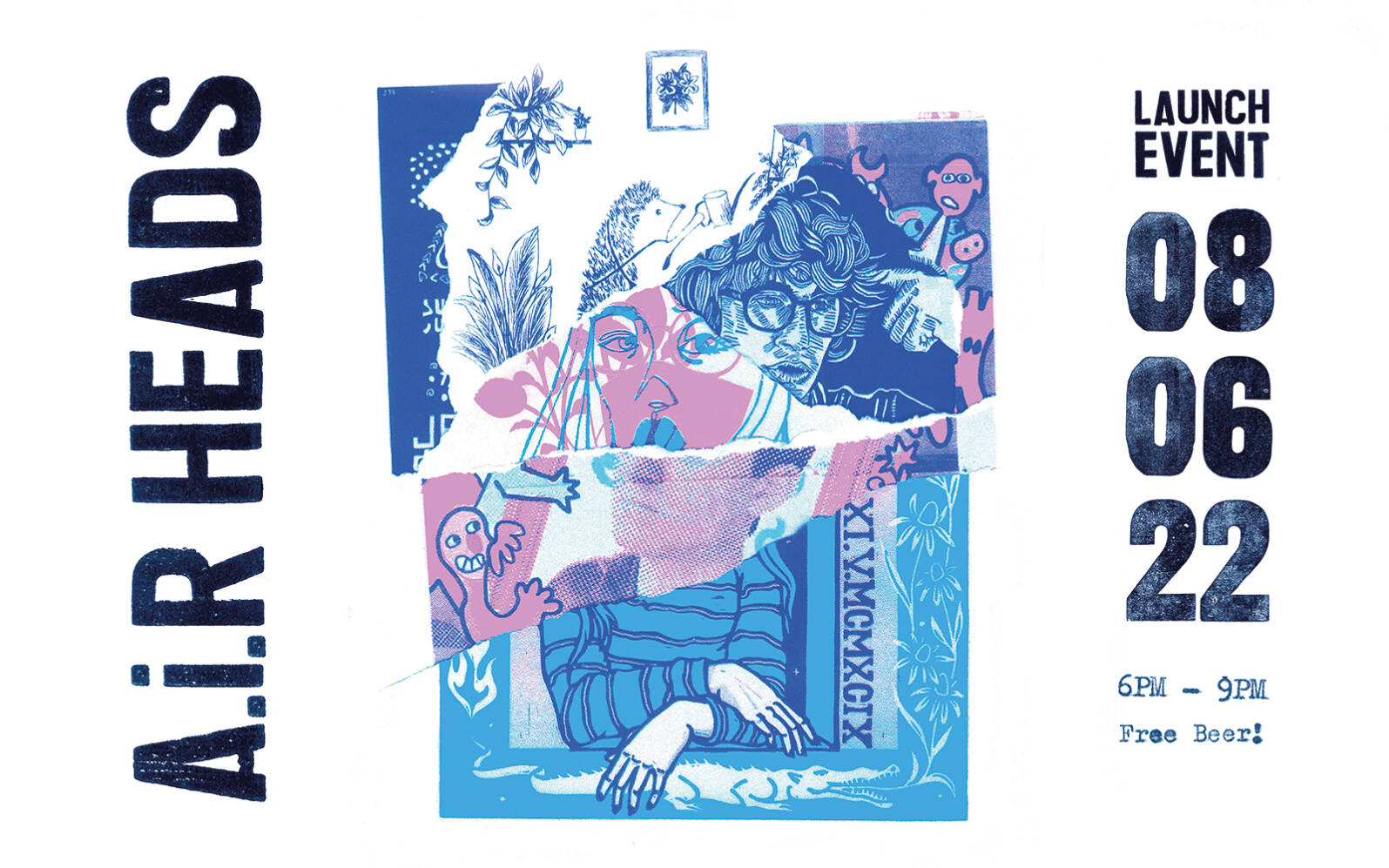 What's On
A.i.R Heads Launch Event
This event has happened
We are a collective of printmakers who are the current Artists in Residence at Birmingham City University, Parkside Print Room.
This exhibition showcases a selection of our work that we have produced during our residency. During our time at BCU, we have formed a print collective, sharing our ideas and knowledge with one another to grow and develop in our own individual craft.
In response to the Birmingham Design Festival theme of 'Freedom', we have each designed our own self-portraits. They express our personal printmaking style and show our creative freedom by illustrating ourselves through our craft. In recognition of the theme, we haven't set any boundaries to what a self-portrait means or needs to be. We have left it up to each other to have freedom of choice, freedom for expression, freedom of medium and freedom of style.
This exhibition features multiple print processes including lino, screen printing, etching and risograph printmaking. Combining all our styles together, we hope this exhibition will show the diversity of printmaking and how it can be used to express the freedom of creation.
Featured Artists
Jihuyn Kim
Jonny McGarry
Lottie May
Ruth Yeates
Noah Kulman