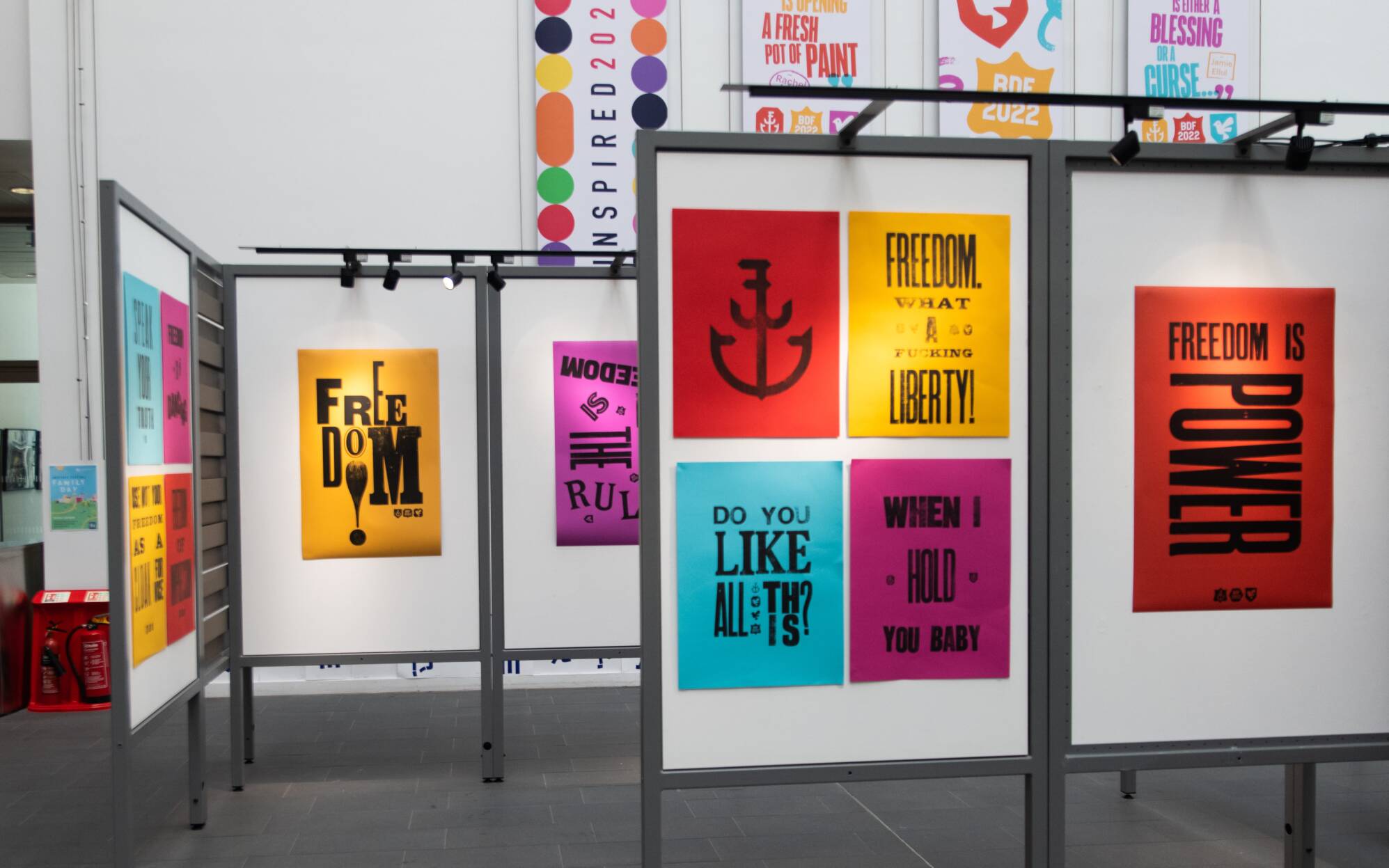 Festival 2022
"Freedom" : 9th–11th June 2022
After a three-year hiatus from in-person events, BDF was back with a bang to celebrate 'Freedom' in all its forms in 2022.
Back and better than ever
BDF celebrated a triumphant return in 2022 and it was like we'd never been away.
The design community came out in droves once again to celebrate the industry in all its forms. New venues, a new district but the same friendly, welcoming BDF vibe.
In 2022 we introduced the 4th strand to our programming, Illustration, slotting in alongside Graphic, Digital and Product with an additional 15 free talks across the three days.
---
10,000 tickets
Matching pre-Covid attendances.
80+ speakers
Local, national and international superstars.
4 Design Districts
Celebrating Graphic Design, Digital, Product and Illustration.
Catch up on the talks on Vito
We've uploaded a handful of wonderful talks to our Vito hub, available for a limited time only. Register for free and catch up on anything you missed.
---
"The Birmingham Design Festival had a line up and an ethos far far more interesting and vibrant than anything three times (at least) the price & three times (at least) less welcoming.
Never stop doing what you do you're beautiful."
Graham Wood, Co-Founder of Tomato
Sponsors
Main partners
District partners
Supporters