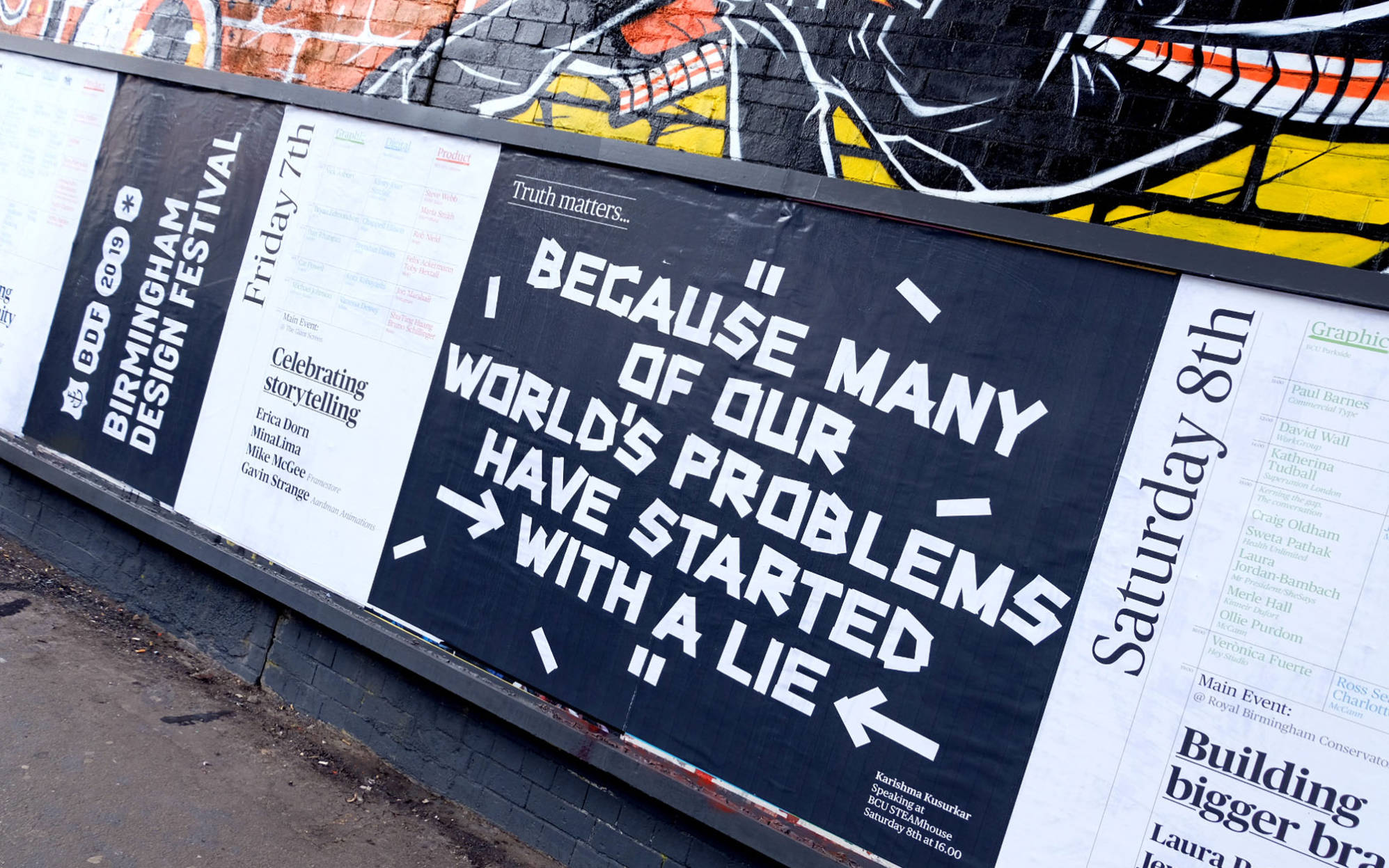 Festival 2019
"Truth" : 6th–8th June 2019
Birmingham Design Festival returned for a second successful year in 2019 with talks, exhibitions and workshops focussed around the theme of Truth.
Returning for the difficult second album
BDF year two surpassed all expectations and cemented the festival as a beloved fixture in the design calendar, with nearly 10,000 tickets sold and visitors attending from across the globe.
With a slightly more condensed programme and geographical footprint combined with an eclectic mix of designers from Europe and the US we couldn't have been happier with the response to the festival as we continue to learn and improve each year.
---
10,000 tickets
With attendees from as far as Australia.
80 speakers
Local, national and international superstars.
30 workshops
Supporting local trade and engaging the community.
25 venues
Across the city centre of Birmingham.
---
"Birmingham Design Festival is a truly unique event and unlike anything I've experienced before. There are multiple venues, workshops, day and evening talks and an international roster of creative superstars.
You will leave inspired, meet new people and learn new things. Don't miss this! Luke and Daniel put on a great event where students and professionals regularly bump elbows with one another."
Chris Do, Founder/CEO/The Futur/Blind
Sponsors
Main partners
District partners
Supporters