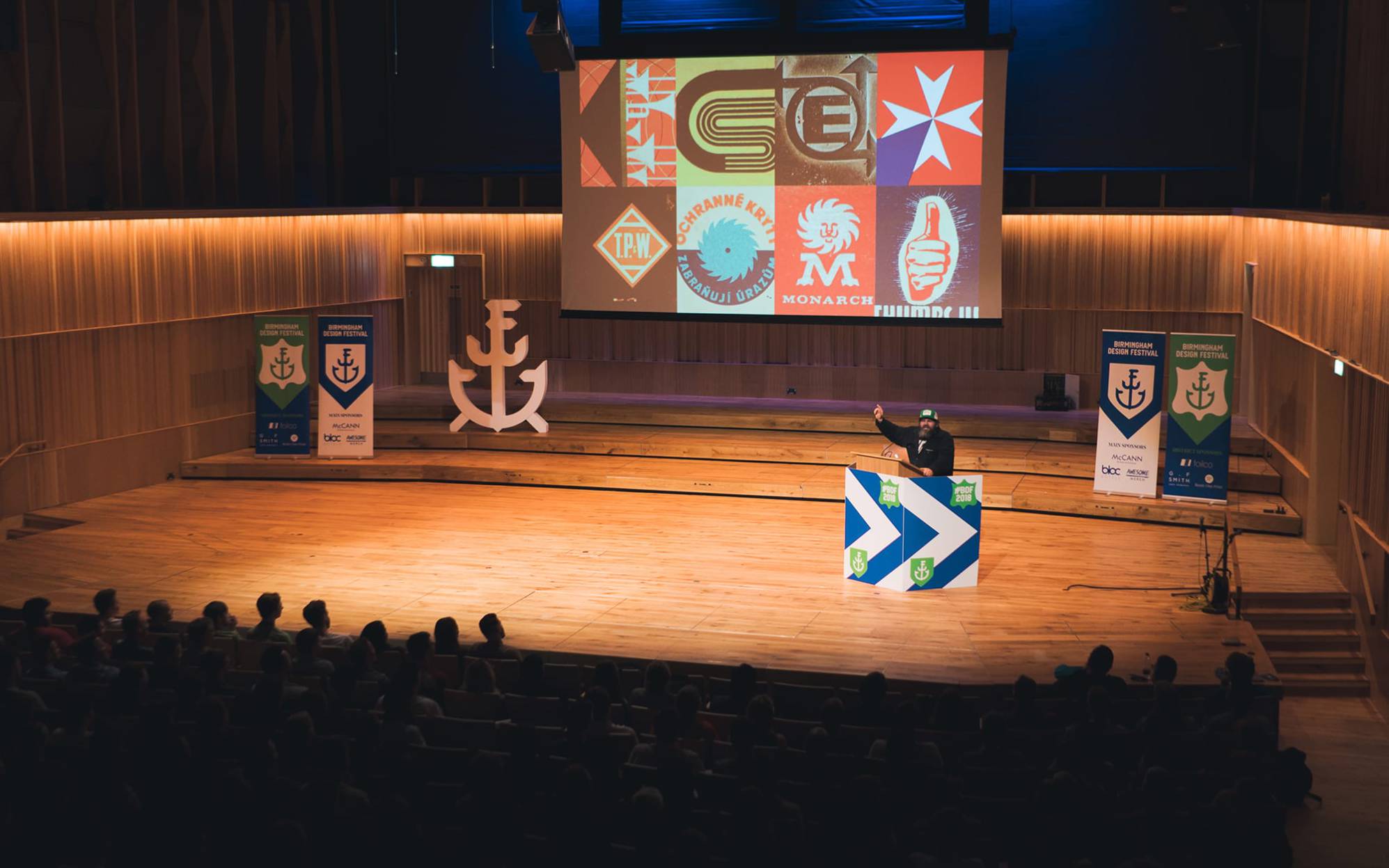 Festival 2018
"Forward" : 7th–10th June 2018
The inaugural Birmingham Design Festival was a hit, with thousands descending on the second city in June 2018.
This was just the beginning
Inspired by notable design (and non-design) festivals locally and beyond, Birmingham Design Festival's goal for 2018 was to establish itself as a credible, accessible and enjoyable event that spanned the city and encouraged visitors to rediscover what they presumed about Birmingham.
We welcomed thousands of visitors and dozens of speakers from across the globe, showcased 30 venues and celebrated everything the design industry has to offer, from traditional graphic design to animation and special effects, product design to architecture and everything in-between.
The most amazing thing about BDF2018 was the price, with over 80 hours of free talks and workshops combined with low-cost headline events allowing people of all incomes to learn from the best in the industry.
---
6800+ tickets
Sold to attendees from across the globe.
30 venues
Across the city centre of Birmingham.
95 speakers
From Birmingham to Portland.
35 workshops
Supporting local trade and engaging the community.

"I've been to a lot of conferences. And sometimes, things are a bit wobbly in a new conference's first couple of years. But here's the deal: The Birmingham Design Festival felt as good as any of the big dog outfits out there.
From the speakers to the workshops, to the maps and materials, and finally, all the killer merch—these people did an incredible job. And this was their first time out? Imagine the second year?!
Go to this conference, free peoples of Birmingham!"
Aaron Draplin, DDC
---
"Really honoured to be part of this first edition. I cannot believe it was the first… with such a pro attitude and kindness with all the team toward us and everyone. You could feel the room with a warm welcoming attitude, ready to listen and share with each other. Was a great pleasure to be among you and see the success of it all, congratulations!"
Rejane Dal Bello
Sponsors
Main partners
District partners
Supporters