Thank you to BDF 2023 Supporter Astute Graphics
The Adobe Illustrator plugin experts joined us for BDF 2023. Find out more about their plugins and services.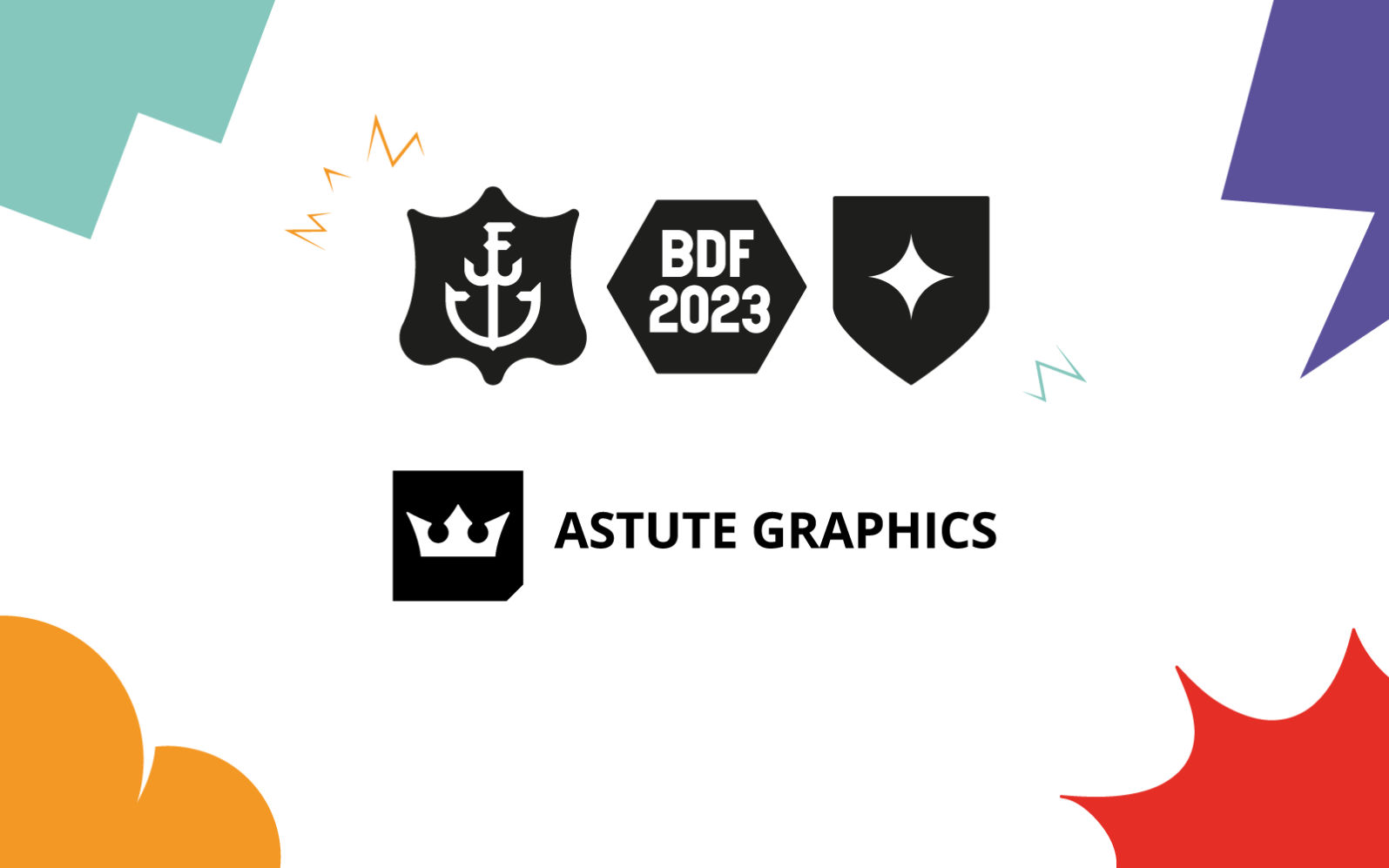 We are Astute Graphics, and we're all about vectors in illustrator!
We have 21 plugins which all help you become more creative and save you time when using Illustrator. The unimaginable becomes imaginable when you add plugins.
Our plugins save you valuable time in Illustrator and also help creativity and ensure more refined results, so if you have a team of designers working with Adobe Illustrator on a regular basis, your production workflow could be greatly shortened.
Speed up your workflow and discover game-changing features you didn't imagine possible in Adobe Illustrator. From freelance designers to whole teams around the world, our plugins offer something for everyone.
A 12 month subscription gets you…
Entire collection of 21 Adobe Illustrator plugins
1 year of updates
Technical and customer support
Hundreds of video and blog tutorials
Adobe Creative Cloud Illustrator CC2018 – Illustrator 2023 compatible
macOS and Windows compatible
Works with stylus devices such as XP-Pen, MS Surface, iPad Sidecar and Wacom
Seamless Adobe Illustrator integration
About Astute Graphics
We are a UK based, leading innovative experts in designing creative tools for vector designers that significantly save time, boost creativity and achieve refined results, and we've been doing this since 2006.
We lead the way with cutting-edge design software — we bring back the fun to drawing whilst making it far easier to meet tight deadlines and make on the fly changes. We pride ourselves in helping you with any questions you may have, from the technical to the simple.
Our Mission
Astute Graphics is driven by its employees who demonstrate a passion for continuously enhancing your design workflow. We invest time in finding out what you really need and with our wealth of creativity and resourcefulness we are able to bring out a steady stream of releases each year based on that user feedback.
In 2019, we made a decision to change to a more affordable subscription service with continued updates to all our products. We delivered a new Astute Manager to give you full control over your plugins and a new team licence management system for larger studios and corporates. We also introduced 4 brand-new plugins into our suite over the last 12 months, giving Illustrator more functionality to enable you to work faster, smarter and more creatively with our suite of 21 time saving tools.
Well established with an enviable reputation in our field, this has led to strong alliances with key partners such as Adobe, X-Pen and Wacom. Our tools are used by thousands of designers from all different walks of life, from individual freelancers to large corporations. We have deep values and ethics to conduct our business responsibly and fairly both with our valued clients and suppliers.