Get your tickets for Canvas Conference, 2nd November 2023
Looking for a fix of creativity as we head into winter? Birmingham's premier product conference is back in November at a new venue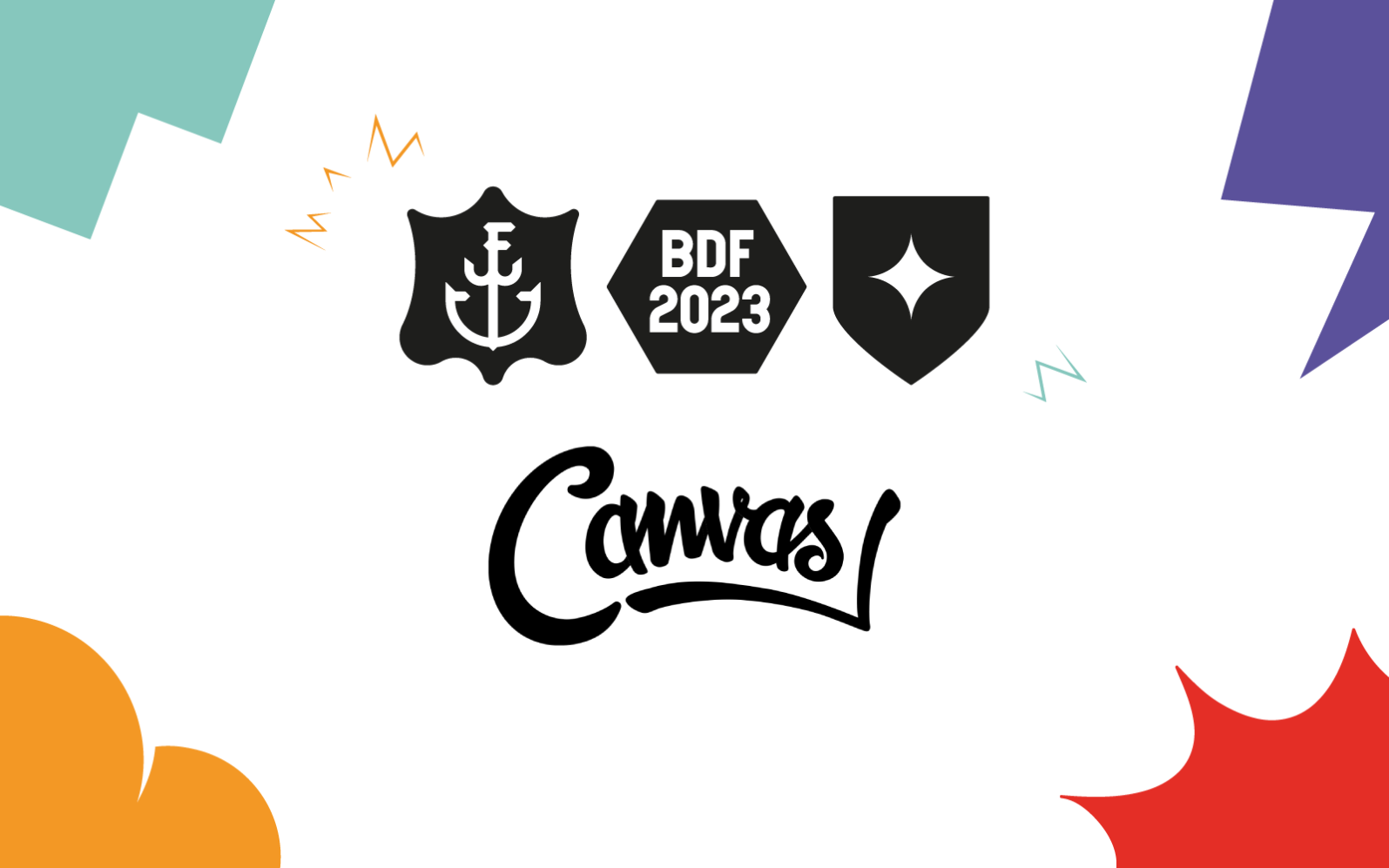 "We love partnering with BDF because we share the same goal of empowering and connecting the Birmingham design community".
Canvas is back on 02 November with the next instalment of our conference. As always, you can expect some of the brightest minds in digital product to educate and inspire you with insider stories and insights on building inclusive digital products and experiences.
This year, we're switching it up and the conference will be multi-track. Offering a series of content through talks, panels, fireside chats and dedicated breakout areas.
We're also moving venue and will be opening the doors to Eastside Rooms in Birmingham, a specialist conference venue.

The morning of the conference will be filled with keynote speakers. And in the afternoon, the event becomes multi-track, allowing you to roam the venue and watch a selection of panels and fireside chats.
Canvas is a great opportunity to take a break from your day to day, and connect with other like-minded product people. You won't be inundated with sales pitches, but you'll get real-life stories from people doing the work and making a difference.
We want you to leave feeling inspired to design, build, and manage truly inclusive digital products and experiences.
It's a conference by makers, for makers.

If you want to join us and connect with hundreds of like-minded product people, watch insightful speakers, and get more takeaways than just a free lunch, head to canvasconference.co.uk!
Alternatively, follow Canvas on LinkedIn, Twitter & Instagram for the latest updates.