The Wynkyn de Worde Charitable Trust joins us as a BDF 2023 Community Partner
The Wynkyn de Worde Charitable Trust was established in 1985 to promote excellence in all fields of the graphic arts through grants to educational institutions, students and young members of relevant trades.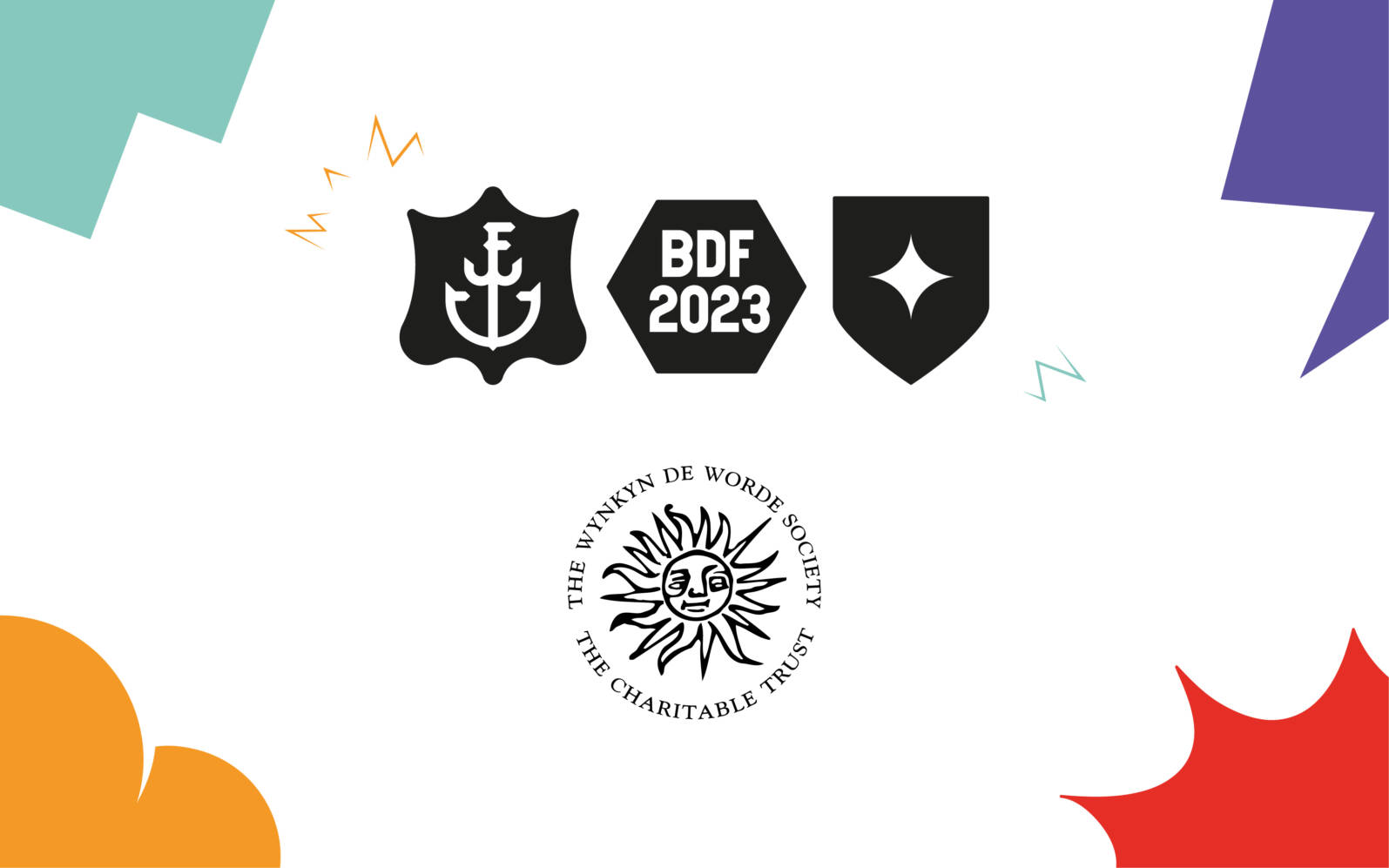 It provides bursaries to enable students to attend lectures and it sponsors apprenticeships and awards.
Apprenticeships
The Trust offers sponsorship for an apprenticeship to students of disciplines respecting the membership and interests of the Society, concerning the graphic arts. The grants, normally given directly to the student, to cover living expenses and cost of materials to work with a professional on a one-to-one basis for a concentrated period of perhaps a week or fortnight or individual days. The 'masters,' often members of the society, usually give their time on a pro bono basis. Apprenticeships have been awarded to two student graphic designers, a type designer, a letter carver and more recently two letterpress printers.
Awards
The Trust funds several three-month residency awards each year at the London Centre for Book Arts. Students given the award get access to all of the facilities at LCBA along with a stipend for materials to produce a self-initiated project (book/print/publication) from start to finish. They also participate in workshops and peer learning activities.
Bursaries
The Trust offers bursaries enabling students to attend some of the lectures for professionals in the lettering arts organised by the Letter Exchange, held at the Art Workers' Guild. On average some forty students benefit from this each year.
Lectures
The Trust directly sponsors one or more lectures each year, held at the St Bride Institute and occasionally at The Royal Society of Arts. These are attended by as many as 130 students. Speakers have included: Paul Bommer, Chris Bounds, Matthew Carter RDI, Oliver Chapman, Fred Deakin, Alistair Hall and Sharon King-Chai.
Seminars
The Trust has for years covered the cost of one or two students attending seminars organised by The Edward Johnston Foundation, which is dedicated to promoting public awareness of calligraphy and the lettering arts. With the new link-up between the Foundation and the Craft Study Centre in Farnham, the Trust will be exploring opportunities to sponsor students in their combined activities.
Sponsorship
The Trust sponsors students to attend events organised by the Typographic Circle. They stage a variety of type and typographic events.