Supporter profile: Grin
We are excited to announce that GRIN, a multi-disciplinary creative design agency based in the Jewellery Quarter, will be joining us again as a supporter for BDF2022.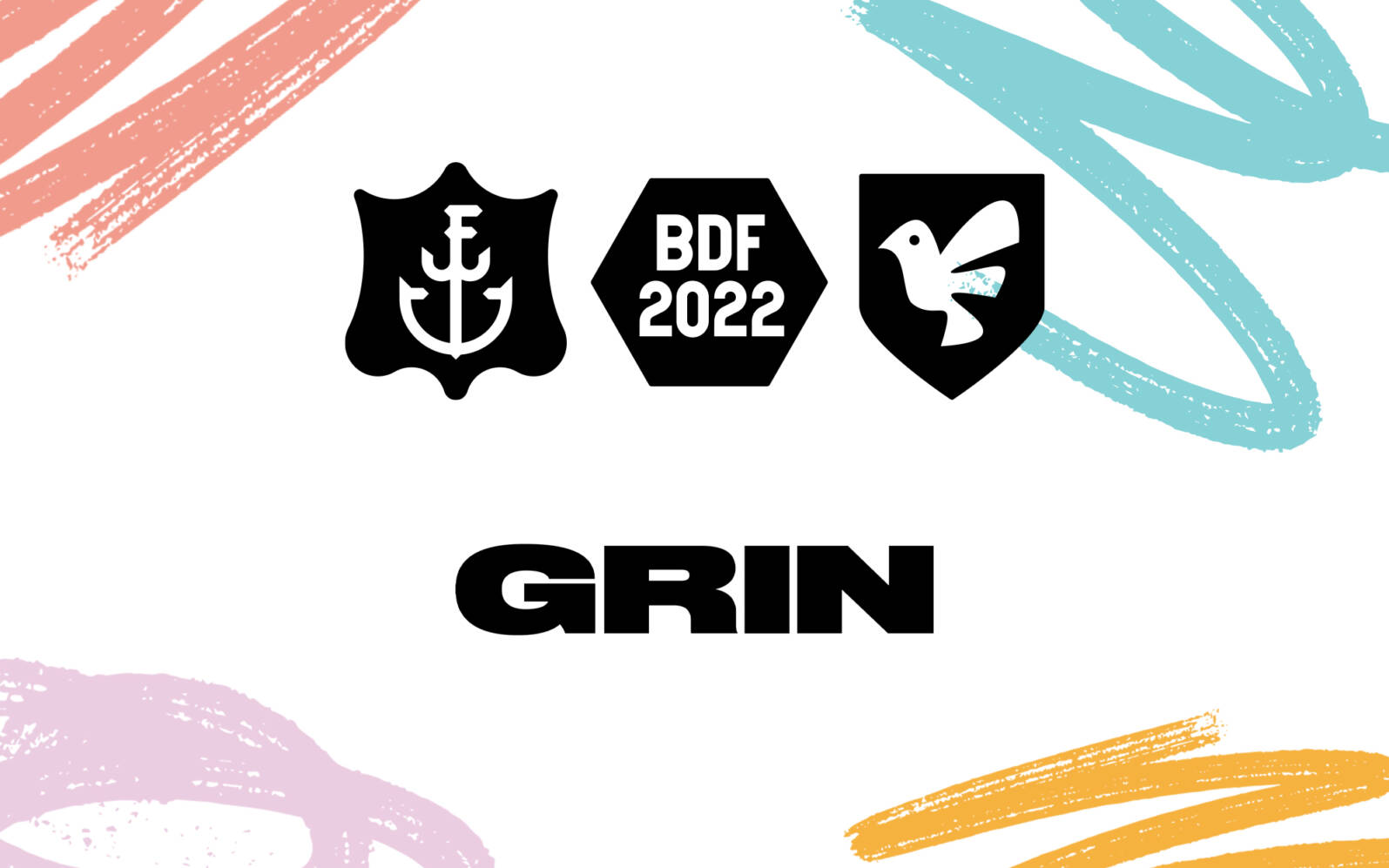 GRIN specialises in three core areas of branding, motion and digital design. With clients as far reaching as HSBC, the NHS and Birmingham Museum & Art Gallery, they do not limit themselves to any one sector and pride themselves on their flexibility to provide exciting creative that meets the client's needs.
As long as the Birmingham Design Festival has been in existence, GRIN have been active participants and keen attendees, with GRIN alumni playing an instrumental role in the Festival itself. GRIN are proud to be a part of the ever thriving Birmingham design scene, always keen to put in an appearance at other Birmingham Design events such as Gather and also interviewed BDF founders Dan and Luke as a part of their Grintroducing series.

Managing Director Sarah Sanford said,
"Birmingham is full of incredible, talented, creative people and we are proud to be a part of the fantastic design scene here. The Birmingham Design Festival is an excellent focal point to not only celebrate the mixture of local and global design culture but also inspire us in the work we produce and deliver for our clients. The main talks and intimate workshops consistently feed our creativity, where we always leave reignited and full of ideas, eager to apply to our own work."