Supporter profile: minima.
We are excited to announce that the Birmingham contemporary homeware shop minima. join us a supporter for BDF 2022.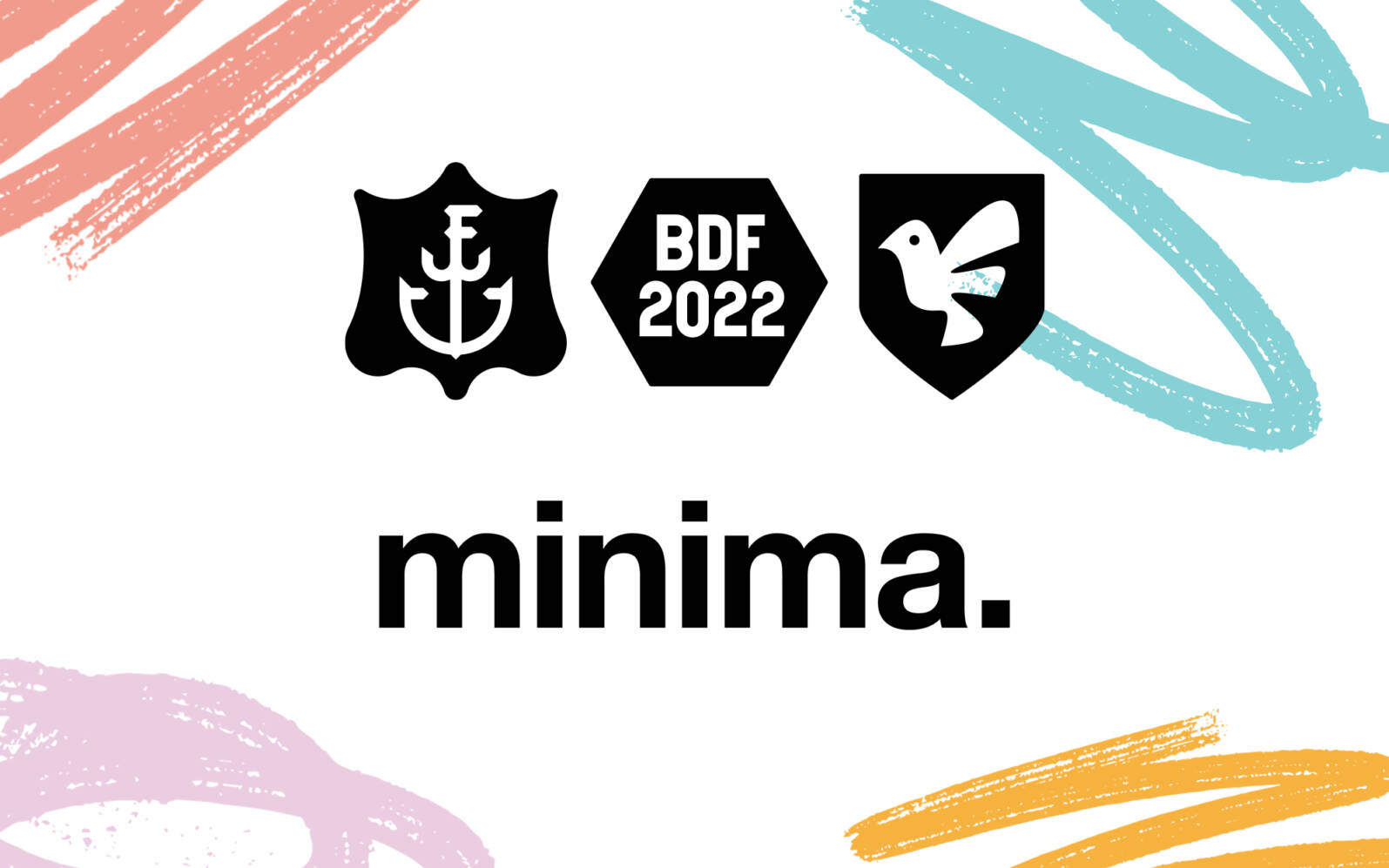 Located on Hospital street in the heart of Birmingham's Gun Quarter, minima. specialises in innovative, design-driven products which embody that quintessential 'labour of love' mantra that our creative and enterprising city was built upon.
minima stocks an innovative and visually-stunning array of homeware in its retail showroom in the city's Gun Quarter. In addition, minima. provide a service for architects, interior designers and a whole variety of start-ups and business owners.
"minima. for Birmingham. for design. for beauty. for you?
The minima. story is such a tale of love…of the interior, of the personal, of the space…where did it begin…? From starting out at George Street in the Jewellery Quarter in November of 2016? No, not really. 
The truth is that this particular tale has its beginnings many, many years earlier.  An interest, a passion, a celebration sparked through reading, through conversations, through cinema, through architecture, of form, of function. Architecture can range from a large scale building, to the design of a chair, to the structure of a pen. Through curiosity, through attraction…Not unlike most stories then…
With an emphasis on high quality contemporary, classic, licensed furniture, lighting and accessories, the team at minima. obsess about well-conceived, well-made and enduring design. World class creation had again taken residence in a world class city.
minima. set out to platform 'home matters' furniture (from Vita, Artek, Gubi, Muuto, Fritz Hansen and Knoll to name check a few), lighting (e.g. Flos, Artemide, Louis Poulsen, Secto) and wide variety of accessories (Alessi, Kinto, Ferm Living) because the 'home matters'– to our well-being, emotional and spiritual. To our aspirations, both material and physical."

Find minima. at: 98-100 Hospital Street, Birmingham, B19 3QP
Opening Times:
Monday to Saturday: 10:00-17:30
Sunday: 12:00-16:00
Tel: +44 (0)121 212 0387
Email: enquiries@minimauk.com
---
minima. giveaway
In celebration of Birmingham Design Festival 2022 minima. are offering the opportunity to win a piece of design history – Verner Panton's Panthella Portable lamp.
The Panthella Portable, the smallest version of Panton's table lamp from 1971, serves as a beautiful example of his brilliant sense of atmospheric illumination.
Head over to their Instagram to enter this exclusive giveaway.