RBH come on board as Graphic District Partner for 2022
West Midlands creative agency RBH joins us as Graphic District Partner for BDF 2022. Their commitment to creativity and collaboration makes them a perfect partner for the festival.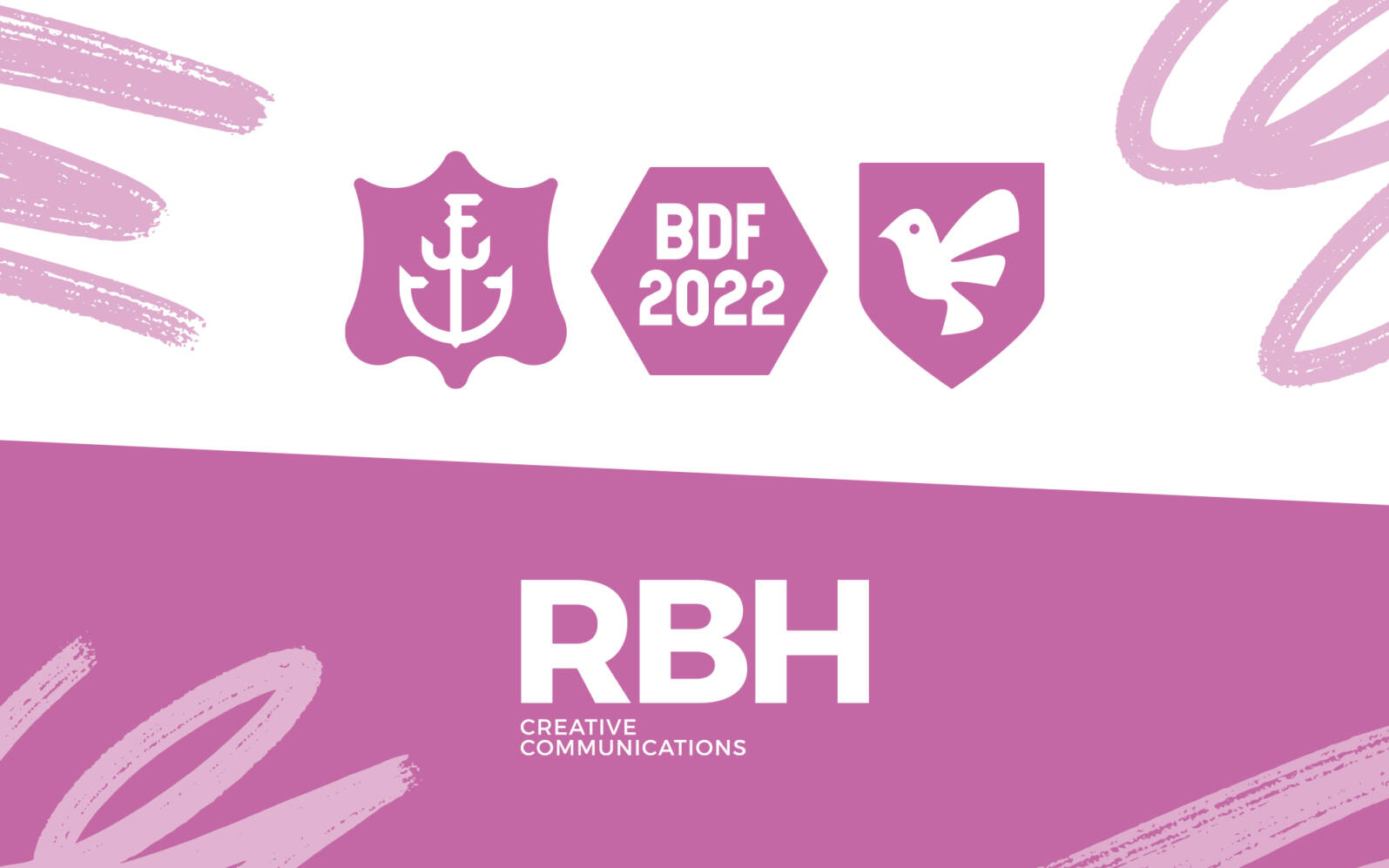 RBH Creative Communications was started in 1995 and very quickly became one of the more prominent creative forces in the region – a standing it retains to this day. With a client roster packed with of local brands and businesses, it's a proudly West Midlands-based agency.
Independent and fully integrated, RBH is a company of enthusiastic, dedicated, imaginative people from all sorts of different backgrounds who love what they do and push themselves to do more.
This can-do attitude shines through in the work they do for a broad range of clients, across multiple sectors – primarily automotive, retail and fashion.

RBH has been able to produce consistently effective and compelling work over the years by applying unique insights, incisive marketing strategies and fresh creative thinking to every brief that comes their way.
What sets them apart from other agencies is their commitment to collaboration. They are always eager to learn from new joiners and to question tried-and-tested conventions. There's also a tangible sense that this is an agency of people who care about what they do.
Founding Partner Debra Hepburn says,
"We are so thrilled to be supporting the Birmingham Design Festival this year. As an agency we've always been about taking risks, challenging the status quo, and taking a daring approach in everything we do. It makes so much sense for us to be involved in an event that celebrates creativity in its many forms."