Important information ahead of BDF 2022
Joining us for BDF 2022? Here's a ton of info, to help you make the most of the festival this year.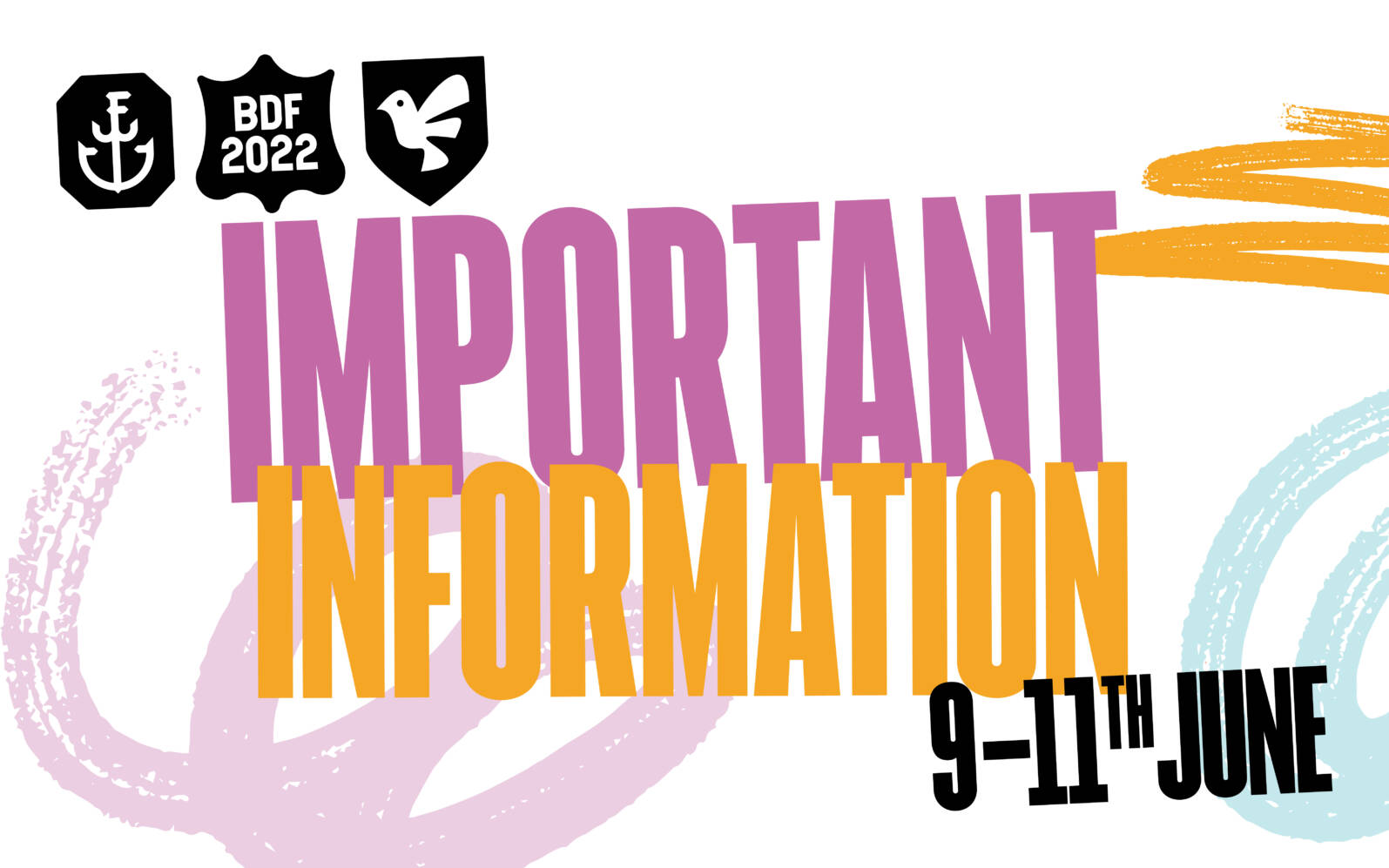 Join us on Vito
By popular request, this year's BDF will include a social hub. Powered by Vito, BDF hub will be an opportunity for you to chat to other attendees, speakers and the festival team throughout the festival. A great opportunity to meet like-minded folks and share your festival experience and there'll even be a few surprises slipped in along the way.
It's free to access and will be available throughout the festival. Come and chat!
Your tickets
You should have received your tickets via email for every ticket you have purchased (free or paid). If you bought multiple at once these will be in a combined PDF. If you have not received your tickets please get in touch with us at tickets@birminghamdesign.co.uk.
When you arrive at the venue please have your ticket ready to be scanned to ensure we can check everyone in quickly.
If you have booked tickets for a talk and can no longer attend please let us know using the email above so we can redistribute them.
Access requirements
All of our venues are wheelchair accessible. On each venue page we've detailed wheelchair access points and any of our volunteers can help you find where you need to go in the day.
If you have any further access requirements please email us at tickets@birminghamdesign.co.uk to let us know what you need, and we'll make sure you're sorted on the day.
Making your way around and arriving for talks
We hope you've seen our handy map designed by the excellent Tom Woolley. This will be available in printed form at the festival inside our programme. It's a good way to gauge distances, though there's also a rough calculation at the top of our What's On page.
Talks will last 30 minutes, with 10 minutes Q&A afterwards. With our schedule so tightly packed we are going to be super strict on this. Because venues take a little bit of time to travel between we recommend if you've got far to go skipping the Q&A and heading straight off.
No shows & walk up tickets
The amazing thing about this festival is that so many high quality events are free. As a result loads have sold out, but we totally expect some no shows. If you're really keen on a talk that you don't have tickets for you are welcome to chance your luck. There will be a number of walk up tickets available for every talk on a first come first serve basis. This is definitely worth doing (but not at the expense of another talk you might be interested in).
We will filter in walk up guests bang on the scheduled talk time, so if you're not there on time you do risk losing your seat. Guests with lanyards take priority (sorry but they're VIPs 🙂).
Where tickets do become available we will contact folks on the waiting list as soon as we can.
Code of Conduct
Please read and follow our Code of Conduct strictly. As noted in the code of conduct anyone found to be in breach of the guidelines set out will be removed from the festival and their tickets void.
Festival Packs
We have around 2,000 festival packs to give out over the course of the three days. We will aim to ration these out so that everyone gets a chance to get one regardless of the day they arrive.
The packs will container our printed programme, some BDF goodies and message from our sponsors.
Packs and merch will also be available at the evening venues.
Where to stay
Not got your hotel yet? Our main partner BLOC Hotels have you covered, with 15% off rooms at the festival. They're very swanky and in the heart of the Jewellery Quarter. Check the bottom of your order confirmation for a voucher code.
The festival team
You might recognise some (most) of them from previous years, but there's a few new faces too – plus our volunteers! These folks have worked tirelessly for a year to put on the festival – and it's not been easy.
If one thing's for certain it is that unexpected things will happen. Some things will go wrong, many things (hopefully) will go right. We hope you'll bare with us whilst we navigate any challenges. It's a small team with a lot of heart and all of them have worked on the festival in our spare time for free.
If you see a 'TEAM BDF' shirt, give them a high five – and make sure the volunteers get some love too.
The Sponsors
Lastly a huge thank you our sponsors who without their generosity this festival would look very different. Support from local and national business has meant we could do the incredible things we've done with ticket prices – creating a truly accessible festival to people of all incomes.
Please engage with them, let them know they're valued and that their time and money has been a worthy investment so that they come and support us again next year.
Huge thanks,
Team BDF