Clarkeprint join as Graphic District Partner this year
We are delighted to announce that Clarkeprint, a leading creative print provider in Birmingham city centre, are a District Partner for the 2022 festival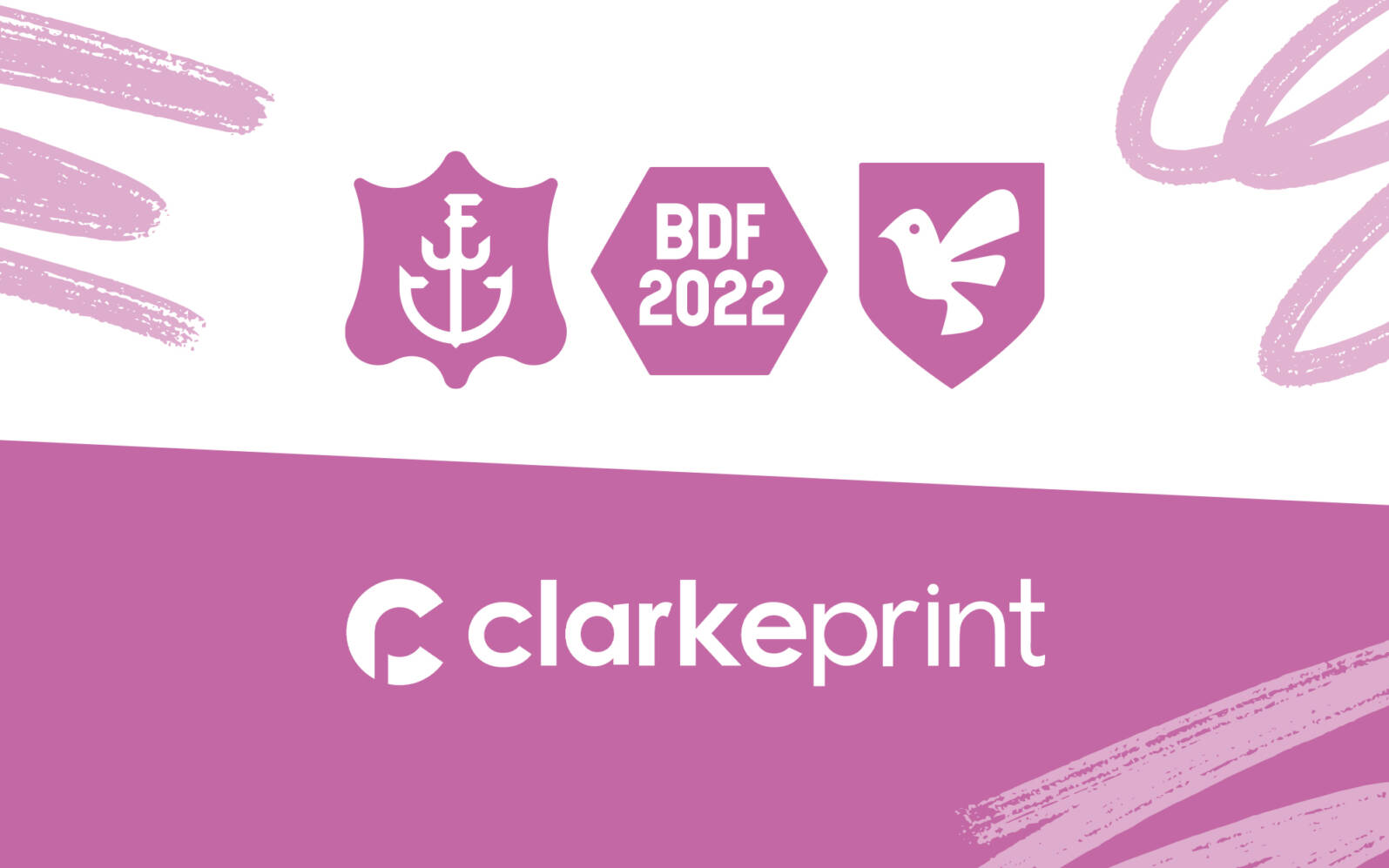 Founded in 1982, Clarkeprint have been committed to supporting the creative industry within Birmingham and the West Midlands for 40 years and know first-hand the long-lasting impact print can have.
Supporting us for the second year running, Clarkeprint previously produced the highly popular 2021 'The Creative City' catalogue (becoming a finalist at the 2021 Digital Printer Awards)  as well as producing the first edition of the Birmingham Design Magazine (recently launched at the BDF Gather Event), supporting cover artist Super Freak to get the best out of the speciality metallic and clear inks.

The impact from the speciality inks (gold, silver, white and clear) are possible due to heavy investment in state-of-the-art digital printing equipment, becoming the first company in Europe to install two Xerox Iridesse 8-colour digital presses in March 2020.
The gold and silver metallic colours can either be used on their own or blended with CMYK to create stunning iridescent palettes, whilst using white underlays allows you to print full colour on virtually any stock, giving complete design "Freedom" for creative designers and in-house marketing departments when it comes to printing with impact.
In addition to investing in specialist printing equipment (which includes a new in-house garment printing facility), they have also launched their own 'Print Innovation Room', a place where designers, creatives and marketing professionals can get hands-on with premium paper and printed samples, with Clarkeprint also offering free tours of the print factory.

Nigel Clarke, Director at Clarkeprint comments
"I am thrilled that we can partner up with Birmingham Design Festival for the second year running. Our partnerships so far have allowed us to showcase our creative print expertise, and this year we are hoping to demonstrate the 'Freedom' we can give designers with our plethora of services on hand, from using speciality inks on high quality short-run print, to printing full colour designs and illustrations on a variety of materials with our brand new garment printing equipment.
After the last two years of lockdowns and restrictions, it is also great to finally open our doors for designers to visit our innovation room, allowing them to get hands on with premium paper and printed samples, just like Birmingham Design and Super Freak did for the Birmingham Design Magazine."
Priding themselves on being 'More Than Just A Printer', Clarkeprint also offer web-to-print, pick and pack storage and distribution, direct mail, print consultation and more in addition to the traditional printing services.