Supporter profile: Notepad
We're delighted to welcome Notepad on board once more as a Supporter for the 2022 festival.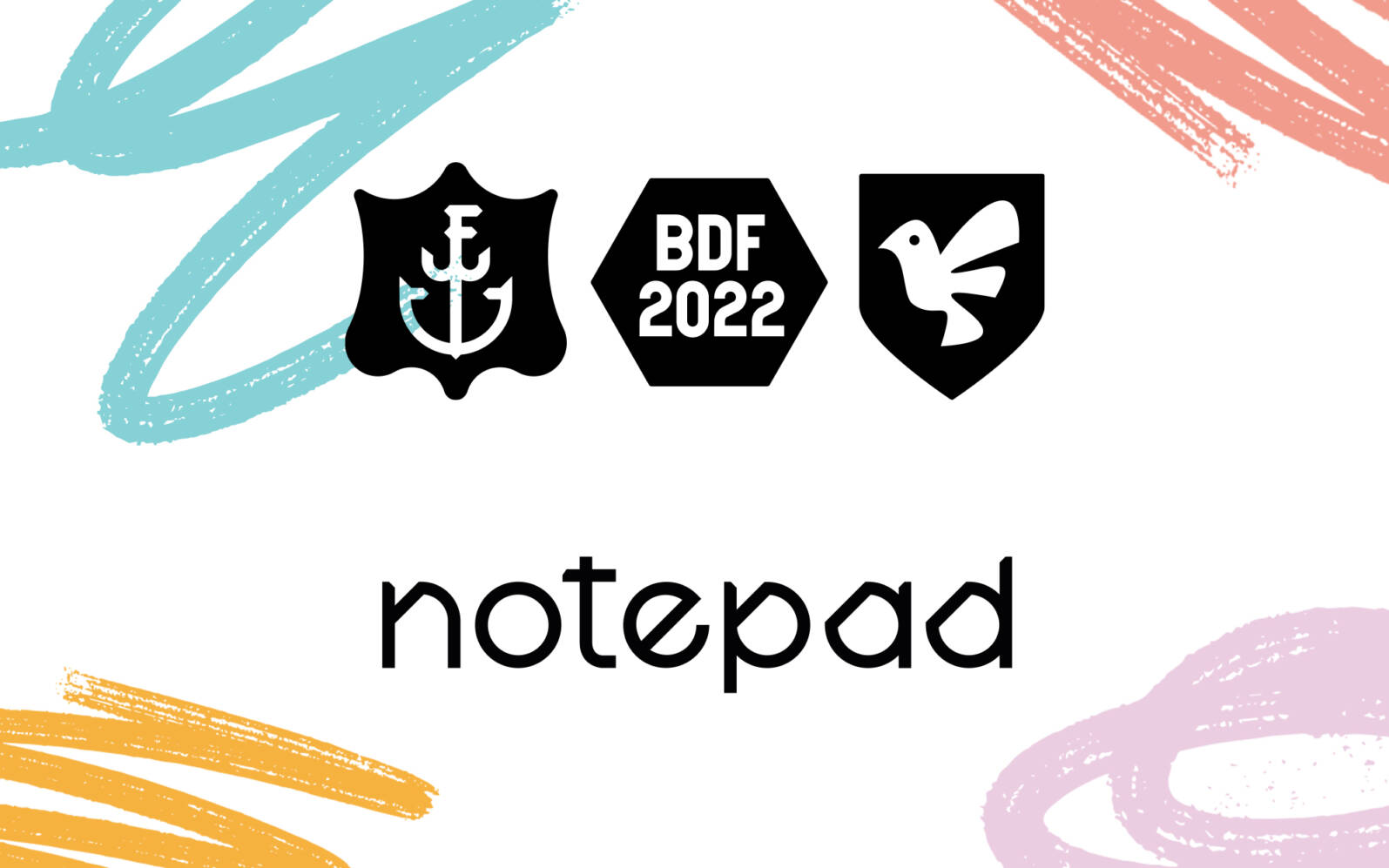 Notepad is an award winning independent branding agency which accelerates growth through brand, culture, and design.
"Our talented team has worked with some of the biggest and baddest brands, from ambitious startups to market leaders. We love working with people who aren't afraid to rethink what's possible and we partner with those who embrace change. At Notepad, we believe in order to scale up, you need bold strategy, inspired creativity, and a brand that delivers clear return on investment."
Take a look at their recent work here.
Here is Notepad's latest reel. Making brands move.
Naeem Alvi, Founder of Notepad said,
"It's been amazing to see BDF grow over the past few years. Birmingham really is one of the most creative places in the world, and the team behind BDF are absolutely leading the way in putting Birmingham's creative scene on the global stage. We're as stoked as ever to be supporting the festival for another year and our whole team is buzzing to be a part of it."