Newspaper Club returns as Print Supporter for BDF2022
We're excited to announce that Newspaper Club is returning as a Print Supporter for this year's festival.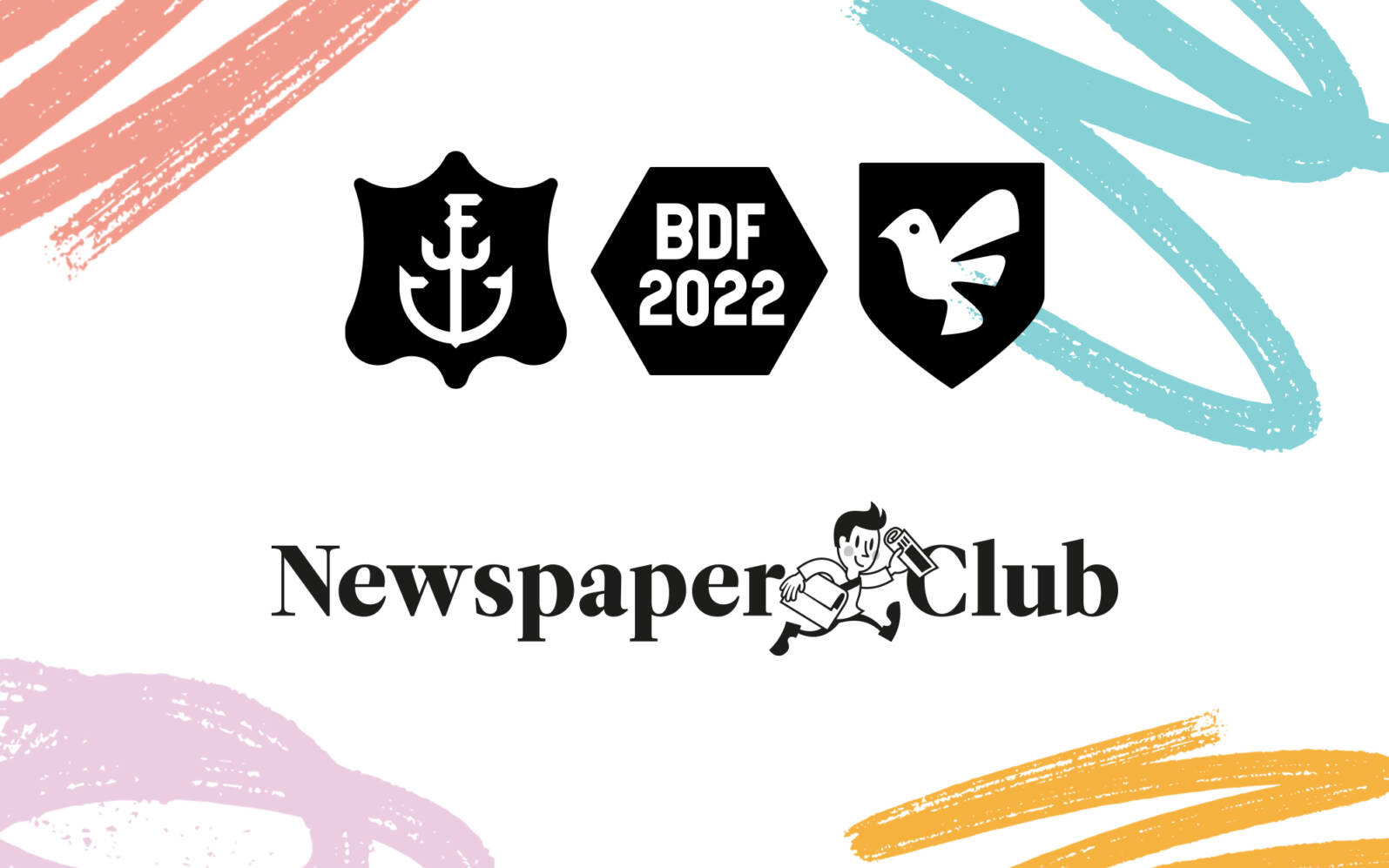 Newspaper Club helps creative people and companies around the world share their stories with newsprint. There's no minimum order, 24/7 online ordering and fast delivery. Use newsprint for a portfolio to share your work, a catalogue to sell your products, a poster to promote your event and more.

Founded in 2010, Newspaper Club has printed over 19 million newspapers for some of the world's most creative people and brands. All of their papers are either 100% recycled or sourced from sustainably grown forests and their printing press is powered by solar energy.

Get started with a free sample pack and look out for their stand in the Graphic District at BDF to see their newspapers IRL!