'Glug Birmingham' is now 'Gather' by BDF
After a successful period of online events, we're looking forward to returning for our first in-person talk event since 2020 in April.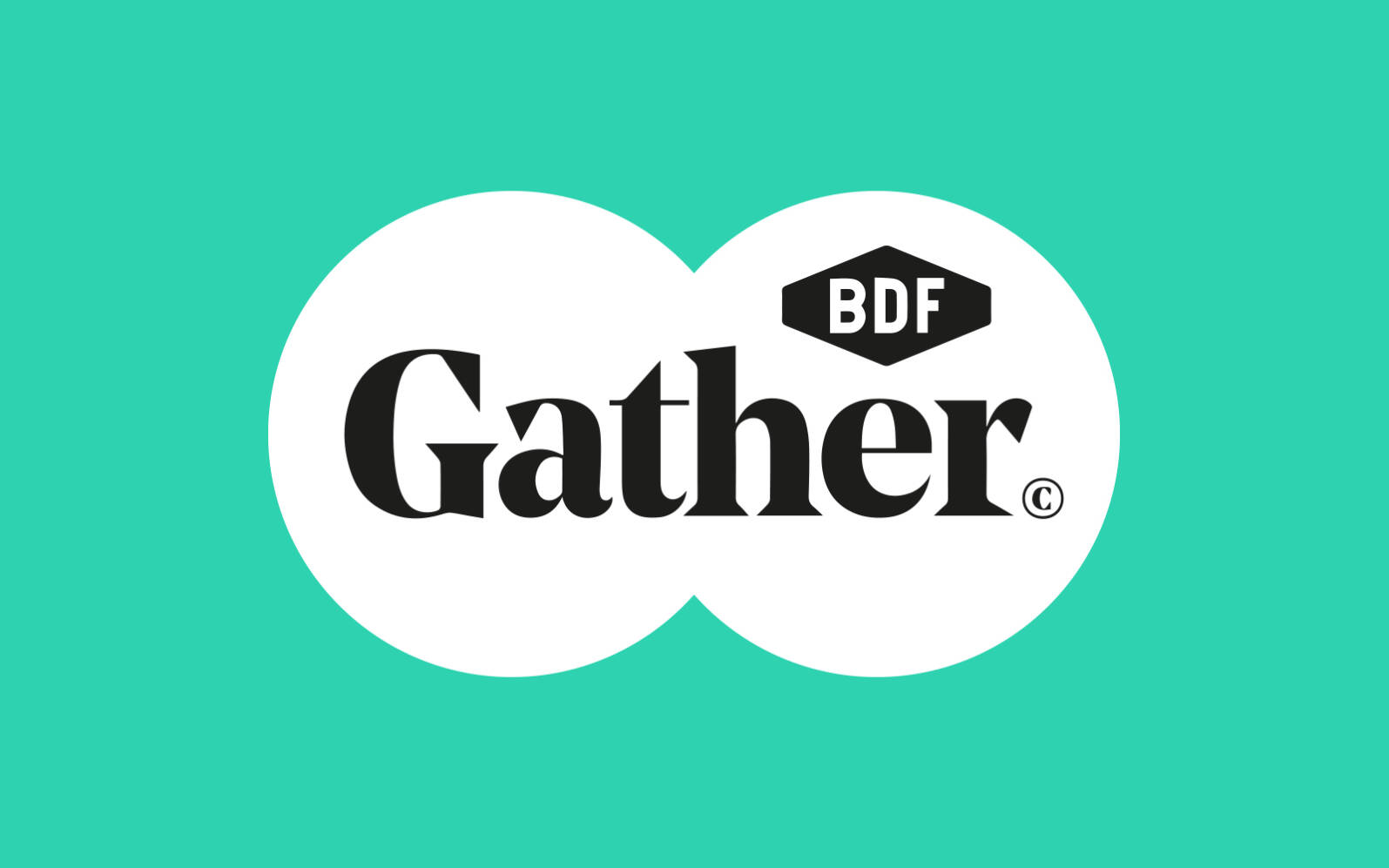 It's with a tinge of sadness and a huge amount of optimism for the future that we announce Glug Birmingham is no more.
For the past few years Glug chapters across the world have been putting on creative talks and networking events to many happy audiences. Glug Birmingham was co-founded in 2014 by Lisa Hassell and Kerry Leslie, taken forward by Lisa / Inky Goodness and became one of the most beloved of the bunch.
In 2019 the BDF team were given the honour of taking the reins for Glug Birmingham and we put on a series of events continuing the great work Lisa and Adam did. These events have supported what we do with the festival but have also been a great outlet for a variety of creative vices over the past 3 years.
The pandemic hit the events industry incredibly hard, but we persevered and continued to put on online events that, to our surprise, we really loved doing. We initially did this under our Glug Birmingham moniker, but after it became apparent to us that Glug HQ ceased all function we branded our latest online event 'Gather'.
At the time we were unsure if this would be a permanent move or temporary. But, in the hope of returning to in-person events early this year, we pushed the new(ish) owners of the Glug brand to find out whether any Glug events would be returning in the future. The answer we were given was 'very unlikely, not any time soon', which wasn't a particular surprise to us as there had been no communication with any chapter hosts on the future of the company since October 2020.
Alas, Glug appears to be no more. There is no longer a Glug website and we've been given the green light to go and do our own thing and that's quite exciting.
We're really looking forward to developing Gather over the coming years, which will be a combination of in-person talks in a format you know love, held at a venue in Birmingham and online films allowing us to reach a wider audience and speaker roster. Our next event will be held in Birmingham on Thu 21st April – celebrating the launch of our first magazine and shop. More on that to come in the next few weeks, so save the date!
Much love,
Team BDF x