Supporter profile: Foilco
We're delighted to announce that Foilco, the industry's stamping foil specialist, will be supporting us again this year.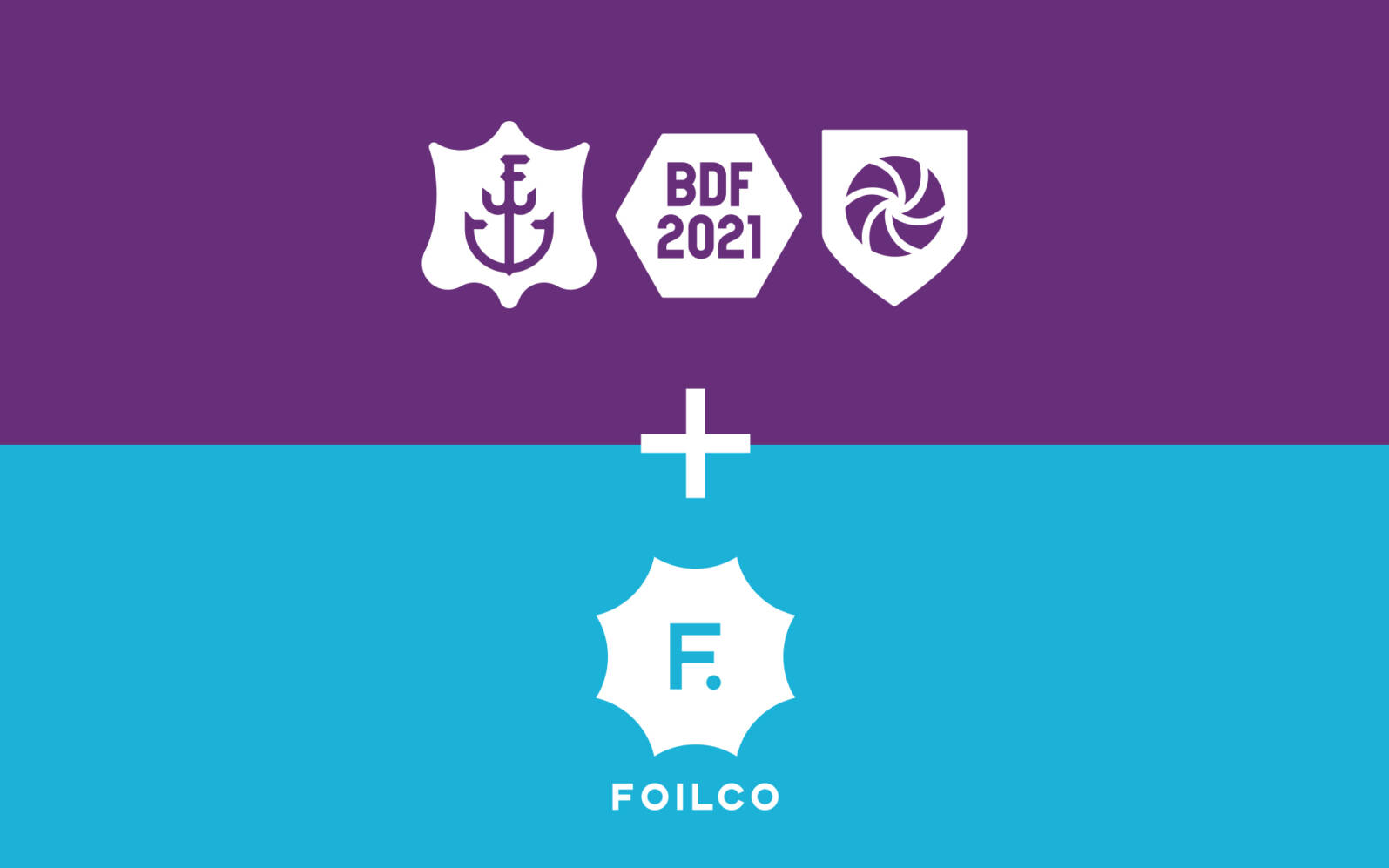 Foilco are suppliers of the world's widest range of decorative foils and the family run company prides itself on championing creativity with special finishes in print.
They strive to inspire the use of the most varied and diverse range of stamping foils in the industry and it is their aim to keep hot stamping foils as relevant and impactful as possible.
Foilco can offer high-level technical support, complimentary sampling and are continually developing new and exciting, never seen before colours, patterns and finishes. They are an eco-conscious company focused on supplying everyone from high-end luxury brands, all the way through to bedroom businesses.

Jaime Evans said,
"Times have been difficult for a lot of people, we've seen the adverse effects associated with the pandemic, especially on small businesses and freelancers, and we have witnessed our wonderfully colourful events calendar halt entirely. Luckily, we're starting to see some light at the end of the tunnel, with things seemingly on the (considered) path to normality and we couldn't be happier for events families across our nation.
Foilco are big advocates of events, we see and feel the benefits of being able to go out and enjoy the presence of so many different individuals who are all looking for 'something'. We love collaborating, we love creativity and obviously, we love print."
"In these times we have had to adapt as many others have had to. Whether it's online or a physical exhibition, we applaud those who have embraced the chaos and adapted so brilliantly to still put on the most amazing events possible.
As previous supporters of Birmingham Design Festival, we have seen first-hand just how much effort and commitment goes into making these events happen. We are always blown away by the incredible speaker line-ups, the wonderful workshops and the beautiful exhibitions held in the UK's second city.
When approached by the team to see whether we would like to be involved again, there was never any doubt. This will be our third year supporting BDF and we are honoured to do so.
As the year for digital conferencing and events, we have also adapted and taken the leap into joining the digital world. Foilco are proud to be the very first in the industry to showcase photo-realistic digital renders of decorative foils, which are all available through our website.
We hope you enjoy the festival as much as we will, and we look forward to seeing you in person in June 2022."