Main Partner profile: Awesome Merchandise
Awesome Merch will be returning as Main Partner for BDF2021!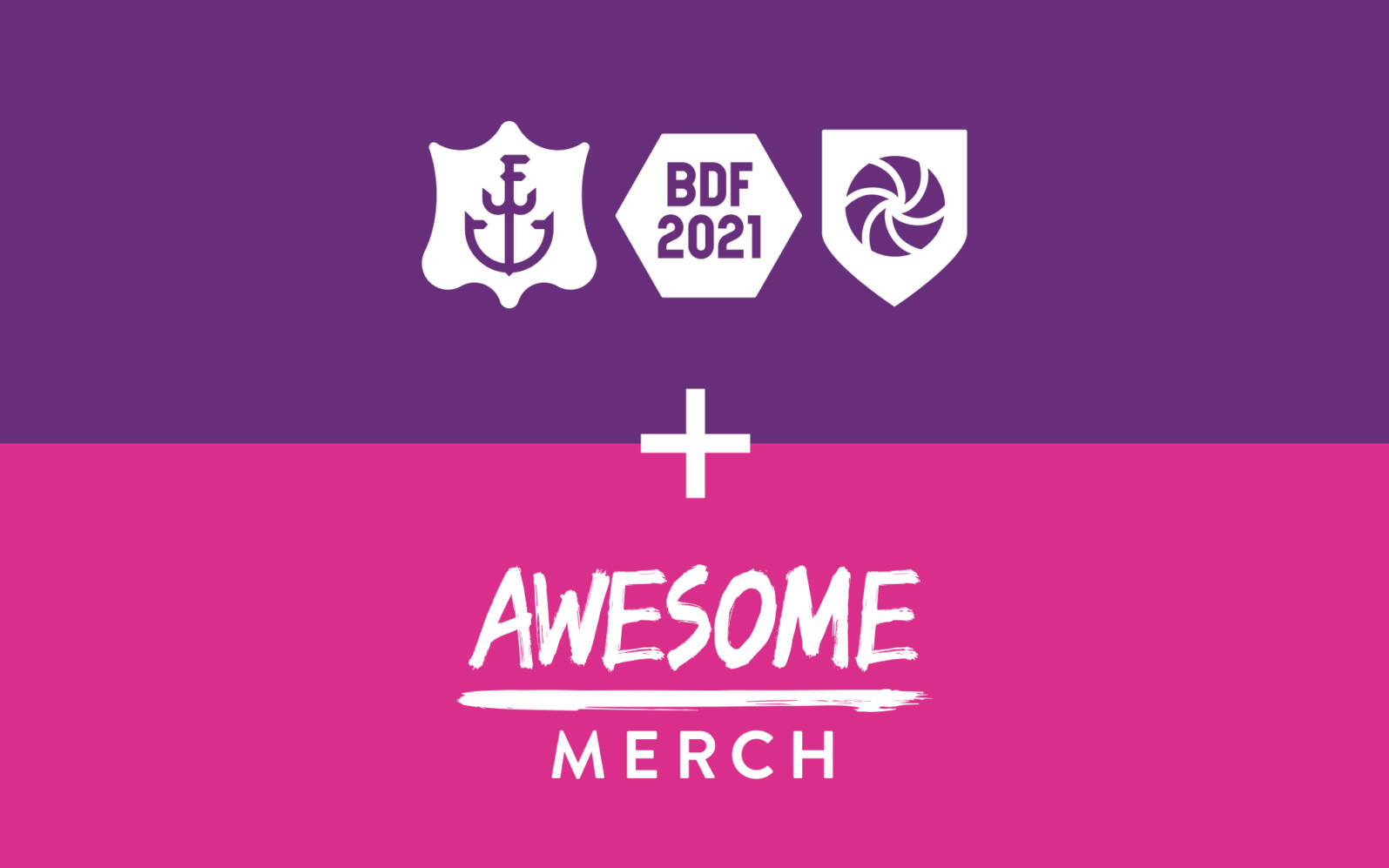 We're so excited to welcome back longstanding BDF partner Awesome Merch this year who will be working their magic with BDF merch alongside some other surprises during the conference.

Awesome Merch make custom merchandise for all kinds of people, with over 800+ products made in house. T-shirts for bands, stickers for artists, banners for events. And plenty more. Yet their beginnings were humble. Accidental, even. In 2005, Luke, their unsuspecting founder, began making badges so he could get through uni without doing a proper job. So awesome were Luke's badges that one day, he got an order for 80,000. So he quit uni and made more stuff!
"We take your designs and ideas and create unique pieces of merchandise and print. You can work with us to create over 650 different products. Whether you are looking for one piece to a hundred thousand we work with clients of all shapes and sizes to make millions of items every year.
We do pretty much everything in house from our 23,000 sq/ft factory in the city centre of Leeds. This is what makes us different. All of the products you see online are able to be customised by our ever growing team. This means we can stand behind our promises to you on turn around, quality and overall experience. We pride ourselves on awesome customer service and trying to live up to our name."