Supporter profile: Hireillo
We're excited to announce that Hireillo, a community of professional illustrators founded by creative director Darren Di Lieto, is coming on board as a supporter for this year's festival.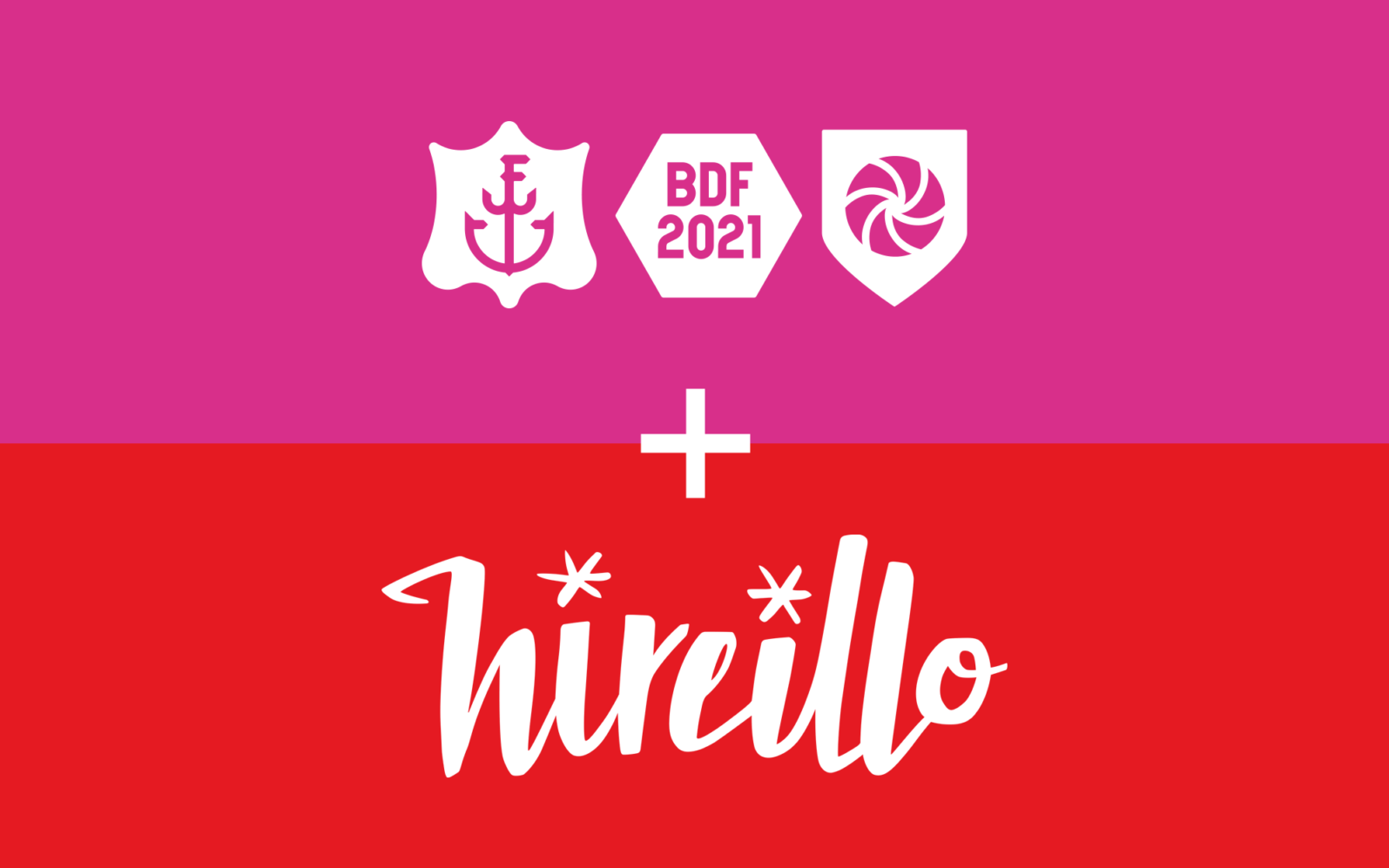 We're delighted to welcome Hireillo to our list of supporters for BDF2021.
Established in 2005 by former illustrator Darren Di Lieto, Hireillo has grown globally to over 500 professional members. The website and service are curated and guided by Darren and Morgan Di Lieto as a two-person team, who do what they do because of their love for illustration. Hireillo offers its members one-on-one pricing, contract and business advice, along with providing opportunities for members to connect with all types of clients.
"It's a passion, and we can't imagine doing anything else. We're never going to sell out or work with companies we don't trust. We're independent, we do what is right for our members, and that's the way we like it. No pressure, no ulterior motive, and the freedom to do what is best for freelancers and the illustration industry we represent."
Hireillo has run several exhibitions over the years with its members. These range from the popular Mail Me Art project (over 4,000 pieces of mail art and counting) to 2019's Amazing Adventures exhibition in London, which was composed of art inspired by the works of Jules Verne. These acclaimed projects have brought together the community and created ideal opportunities for networking and making new friends.

In addition to the exhibitions, Hireillo has conducted several illustrators' surveys since 2011 and has recently published the State of Illustration as a downloadable PDF. With over 1,500 illustrators taking part in 2020, the report is the go-to source for data such as average incomes, demographics, and the illustration industry's general state as a whole.

Hireillo members work across the full breadth of the illustration industry, including advertising, publishing and editorial. With wide-ranging skills, covering everything from animation to painting billboard-sized murals. Hireillo help clients find creatives and connect creatives with clients. All membership applications are considered; what they look for is skill and experience – or the potential to succeed in the creative industry. The most important aspect of a successful application is Darren and Morgan's belief that an illustrator's work is commercially viable.
"We love working with creatives, and they love having us in their corner."
On the horizon, Hireillo will be at Thought Bubble on 13th November in Harrogate with their latest community project, a series of artist trading cards with an evil twist.
Find out more…