Introducing Gather, a new(ish) event from the BDF team
We're delighted to introduce the new name for our online events and invite you to Gather together on Thursday 1st July as we welcome 9 incredible speakers sharing words of wisdom.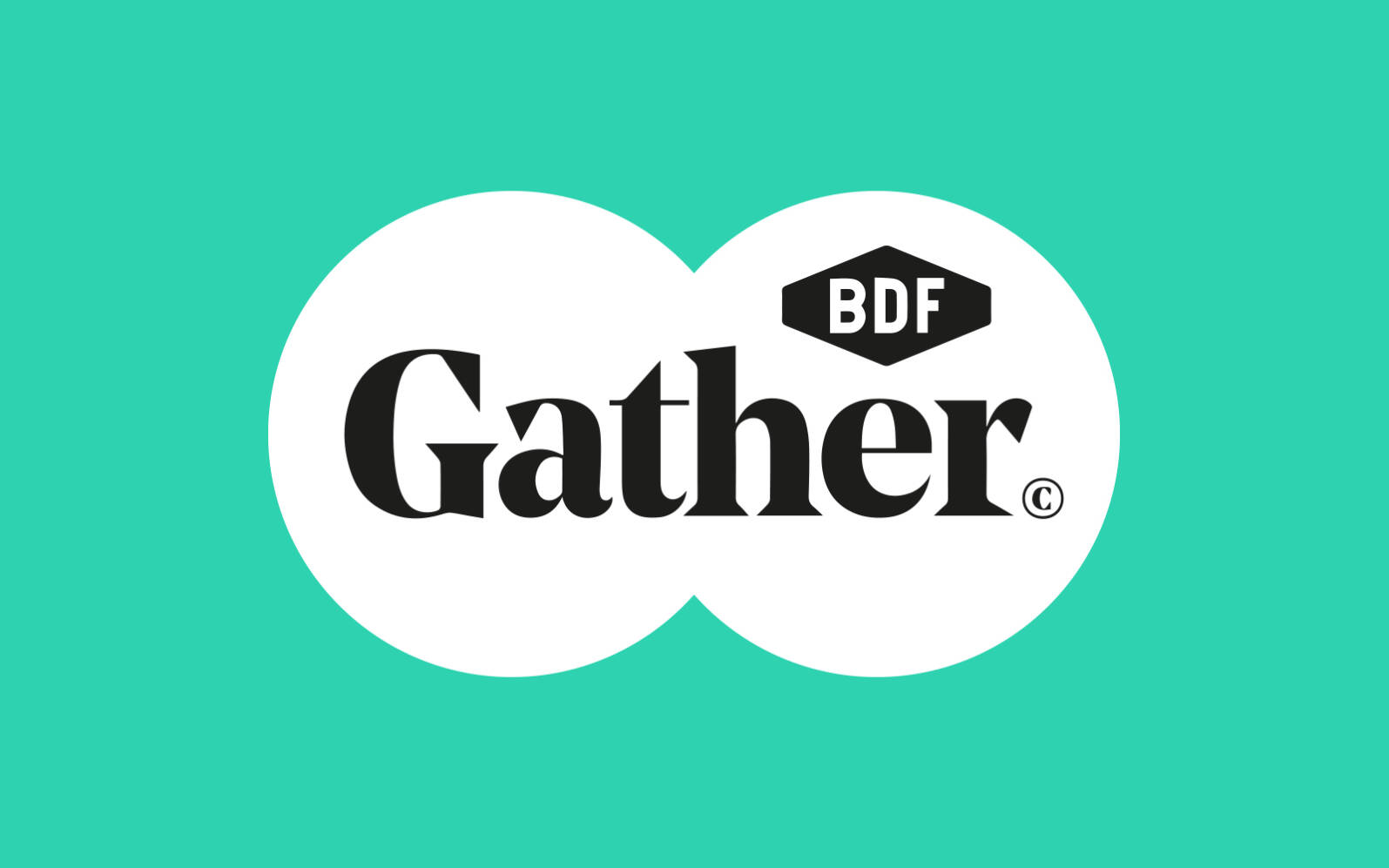 It's been almost two years since we were last together at an official BDF event and whilst we've been busy behind the scenes working on this year's instalment (more on that soon), we'd like to share with you a new addition to the BDF brand – Gather.
During the past year, we've been part of some really great online events and enjoyed putting on a couple ourselves as hosts of Glug Birmingham. We've enjoyed it so much in fact that we think our online events are here to stay as part of our yearly programme, to help complement what we do in person when it's safe to do so.
So with that in mind, we'd love to invite you to our next digital event, Words to the Wise. If you've been to our two previous online events you'll be familiar with the format, but if not, here's a recap.
From 7 pm on Thursday 1st July we'll be live-streaming some pre-recorded talks from a host of wonderful speakers followed up by a live Q&A. All this happens in our Vito hub where you can chat with the BDF team, the speakers and other attendees.
Our lineup of community builders, business owners, creative educators and design mavericks will leave you feeling encouraged and ready to make your mark.
Why the change in name?
We've really enjoyed hosting these online events as it's been a great opportunity to bring in speakers and guests from around the world and do something a little different to the norm.
The change in name comes from a desire to bring more focus to BDF year-round, with Glug keen to stay an in-person series of events. We're still very much involved in Glug and look forward to bringing Glug Birmingham back in physical form as soon as in-person events become a little easier.
We're really looking forward to seeing you on Thursday 1st July for Gather: Words to the Wise, tickets are on sale now.
P.S. if you're an educational institution and want to bulk buy tickets for your students at a discount rate, drop us an email.