Hire an Illustrator comes on board as Supporter for BDF2020
We're excited to announce that Hire an Illustrator, a community of professional illustrators, animators, artists, and agents, founded by Darren Di Lieto, is coming on board as supporter for this year's festival.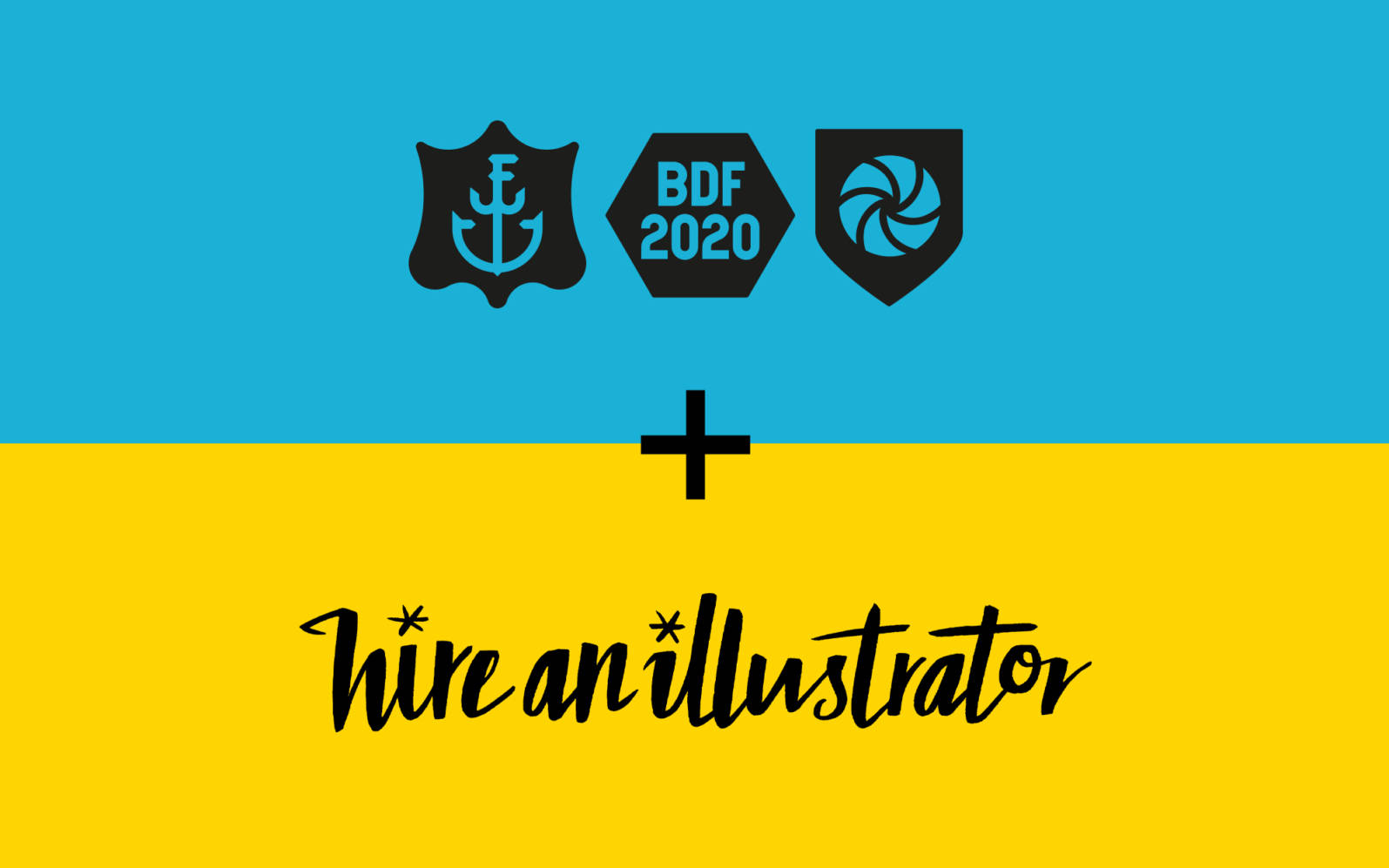 We're delighted to welcome Hire an Illustrator to our list of supporters for BDF2020.
Hire an Illustrator was founded by Darren Di Lieto, a former freelance illustrator, in 2005. Since its inception, HAI's community of professional illustrators, animators, artists, and agents has grown globally to over 500 members. It's currently curated and guided by Darren and Jane Di Lieto who do what they do because of their love for illustration. Included in their roles is offering members one-on-one pricing, contract and business advice, along with providing opportunities for members to be connected with all types of clients.
"It's a passion and we can't imagine doing anything else. We're never going to sell-out or work with companies we don't trust. We're independent, we do what is right for our members and that's the way we like it. No pressure, no ulterior motive, and the freedom to do what is best for freelancers and the illustration industry we represent."
Hire an Illustrator has run several exhibitions over the years with their members. These range from the popular Mail Me Art project (over 4,000 pieces of mail art and counting), to the recent London exhibition Amazing Adventures, which was composed of art inspired by the works of Jules Verne. These acclaimed projects have brought together the community and created ideal opportunities for networking and making new friends.
In addition to the exhibitions, HAI has conducted several illustrators' surveys since 2011 and has recently started to publish the State of Illustration as an annual report. With over 3,500 illustrators taking part, the report is the go-to source for data such as average incomes, demographics and the general state of the illustration industry as a whole.


HAI members work across the full breadth of the illustration industry, including advertising, publishing and editorial, along with designers and private individuals. They have wide-ranging skills, covering everything from animation to painting billboard-sized murals. We help clients find creatives and connect creatives with clients. All applications for membership are considered; we look for talent and experience – or the potential to succeed in the creative industry. The most important aspect of an applicant successful becoming part of our community is that we believe their work is commercially viable.
"We love working with creatives and they love having us in their corner."

Hire an Illustrator will be rebranding as Hireillo before the end of 2020 and launching a new website. Having thought about a name change for years, but never feeling brave enough to do it, 2020 will be the year we stand up and re-galvanise our identity.
Find out more…