Important announcement ahead of tickets going on sale
Due to the uncertainty the world is facing as a result of COVID-19, we have made the decision to make some changes to the scheduled programme of events planned for this June. BDF 2020 will now be one day of talks on Saturday 6th June, forgoing the day of workshops planned on Friday 5th June (with some caveats – read on for more).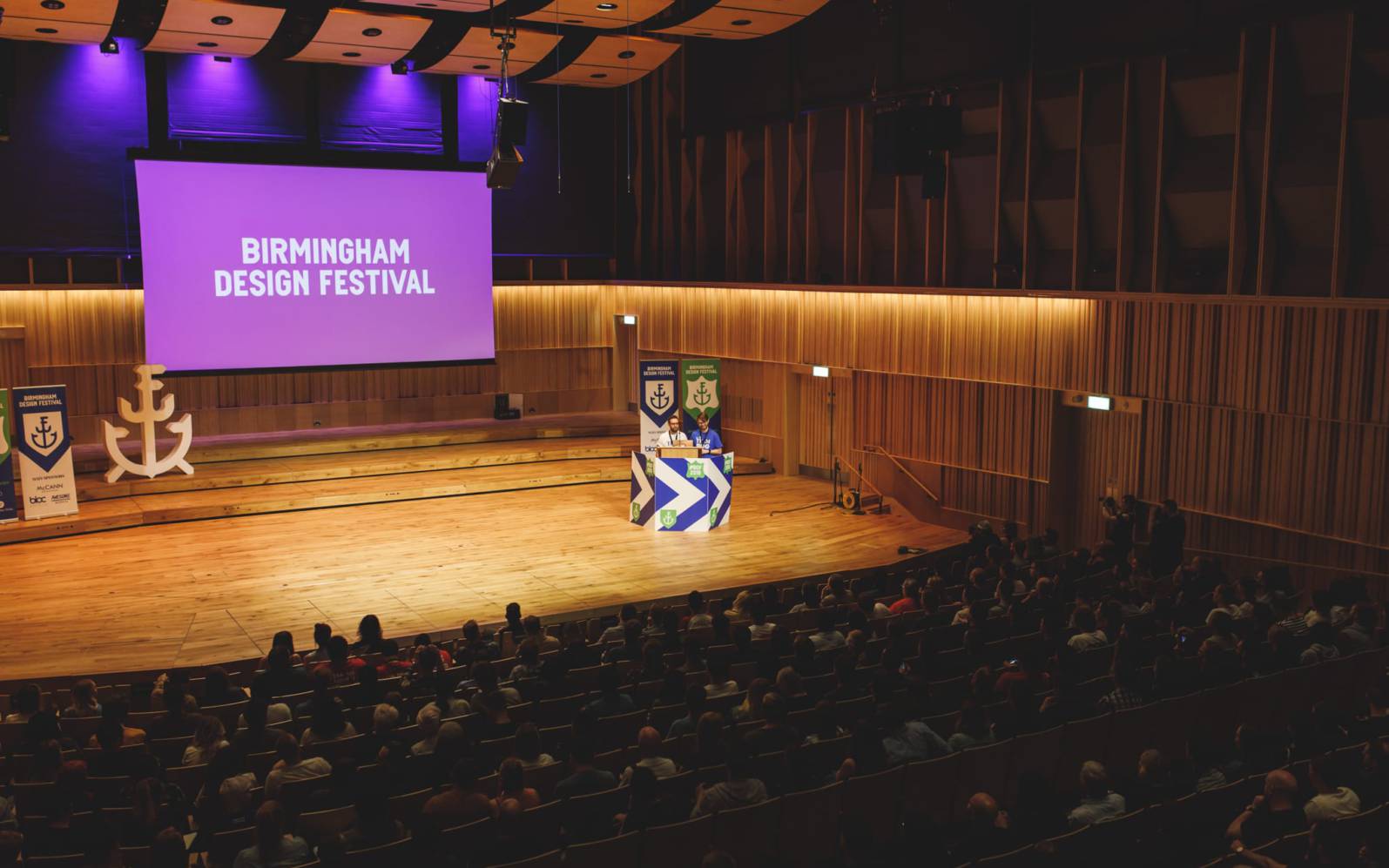 Hey BDF family,
Undoubtedly you've been keeping up with the news on the impact across the world of COVID-19. Increasingly we are seeing the impact this is having on working conditions and events in our industry and beyond. From the festival itself to Glug Birmingham and Ladies, Wine & Design we run a number of local design events and have already felt the impact of speaker cancellations, a decline in ticket sales due to travel restrictions and the uncertainty around public health at large gatherings.
It's difficult at this stage to gauge how COVID-19 will affect the BDF Conference in June. The general consensus in the community at the moment is that by late May the UK will be over the worst and whilst a number of larger events with a wider demographic have postponed or cancelled; as a smaller, more regional event, BDF is at a lower risk of being affected. Most of our delegates are from the UK, most of the speakers are from the UK and the number of attendees will be below 500.
After conversations spanning many weeks on the potential impact on BDF, and the risk to ourselves, sponsors and guests we've decided that – in the interest of minimising those risks – to reduce this year's event to a single day of talks on Saturday 6th June at the Royal Conservatoire. This means that we will no longer be hosting a day of workshops from various hosts at BCU on Friday 5th June as planned, but still going ahead with the main conference part of the festival. That said, the print workshop with Anthony Burrill will still go ahead alongside other community-led events from local partners.
We have not taken this decision lightly. As you may or may not know BDF is a not-for-profit organisation run by volunteers in their spare time, the little revenue we generate from our accessible ticket pricing is reinvested back into the local and national design community. Therefore it's really important we are sensible and realistic with what we can deliver and don't needlessly over-stretch ourselves, ensuring that everyone who attends and invests in the festival is safe and not left out of pocket should the worst happen.
We're still incredibly excited about the conference with a selection of world-class speakers sharing their love of colour, with tickets from £50. There will also be a ticket offering a workshop with Anthony Burrill on Friday 5th June. Tickets go on sale Monday 16th March (that's next week!) and we are guaranteeing a full refund for ticket purchases should the conference not be able to go ahead. We've got some more speakers to announce and a few other treats as we build-up to the day. We hope you can make it and wish you all well
Thanks ❤️,
Team BDF