Newspaper Club return as Print Supporter for BDF2020
We're excited to announce the awesome Newspaper Club will be returning as a supporter of this year's festival.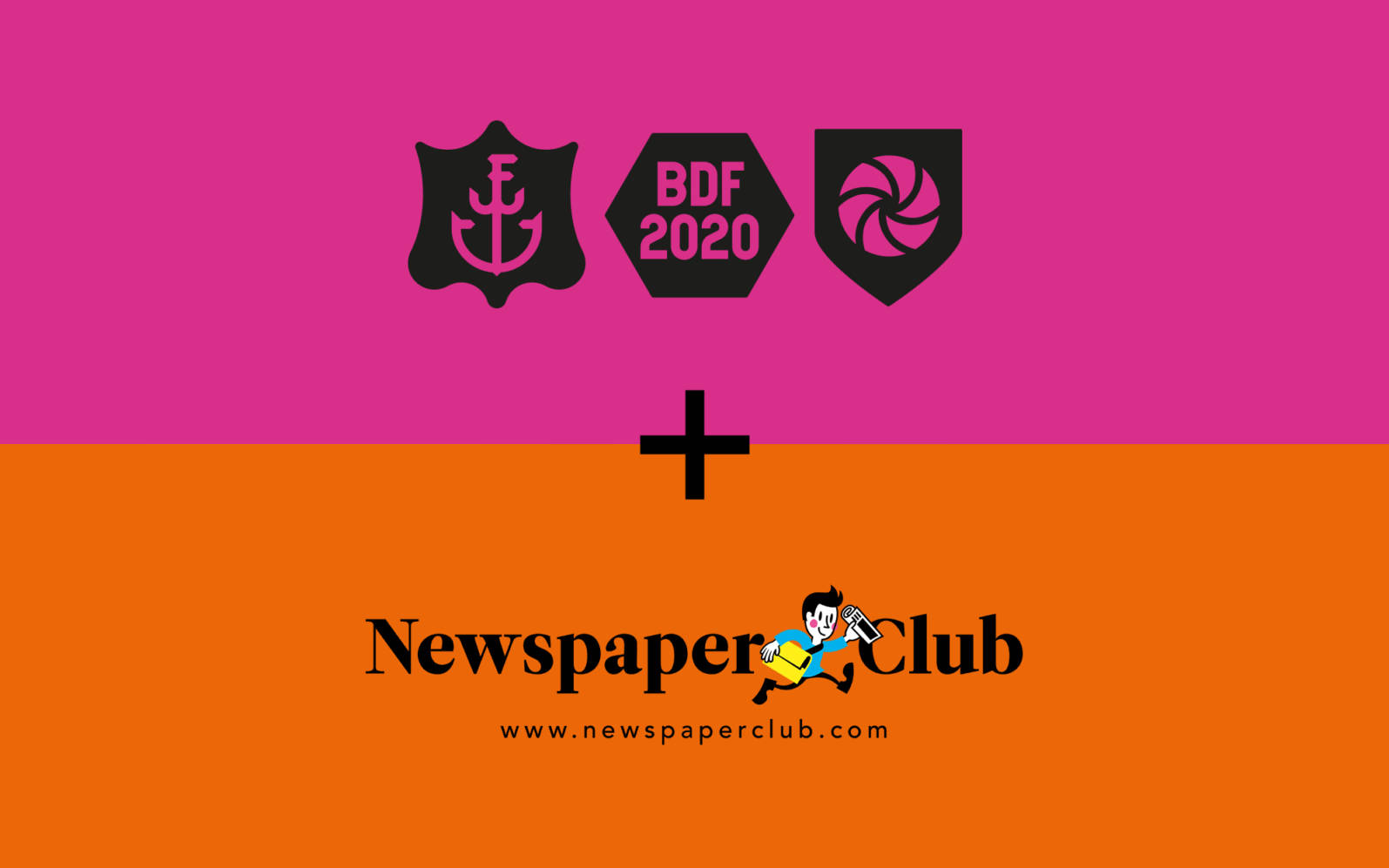 Print's not dead! We're delighted to welcome Newspaper Club back as returning sponsors for BDF2020 after the reaction the Truth-themed mini papers generated last year. This time around you can expect to see us making the most of their popular Tabloid format, in glorious full colour…
We've long been fans of Newspaper Club, admiring the support they give to a broad community of publishers, helping new generations fall in love with newsprint.

Newspaper Club is on a mission to make it easier for everyone to print their own newspaper. There's no minimum order, 24/7 online ordering and fast worldwide shipping. Since 2010, they've printed over 20 million newspapers for some of the world's most creative organisations and designers, from Magnum Photos to Pentagram — and BDF!
All of their papers are either 100% recycled or sourced from sustainably grown forests and their printing press is powered by solar energy. (Learn more about their environmental standards.)
See what you can make and get started with free sample newspapers at newspaperclub.com