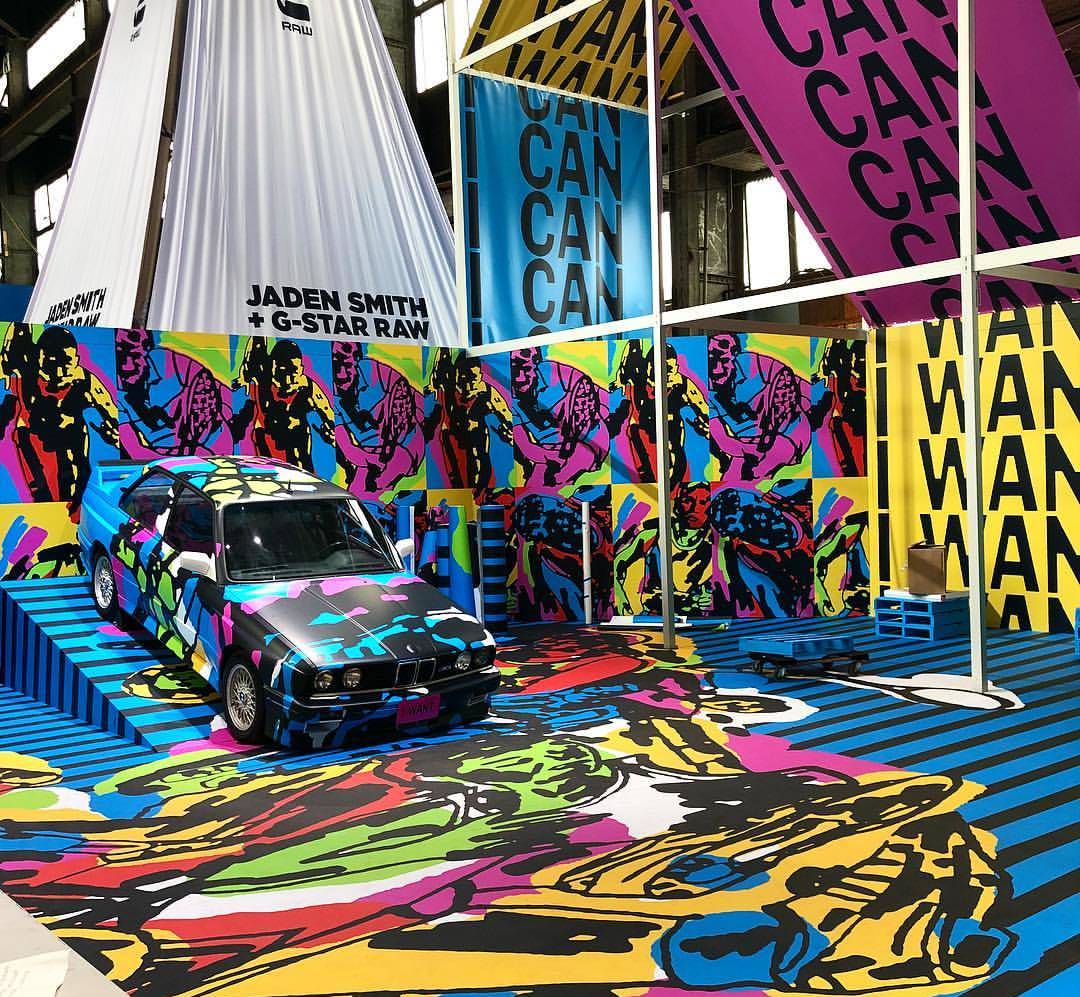 See all posts
Announcing 4 more BDF2020 speakers and a very special workshop
We are stoked to announce more of the awesome speakers who'll be taking to the stage at BDF2020, alongside the already announced Brian Collins and Morag Myerscough!
Joining them are Bráulio Amado, Liz West, Anna Charity & Daniel Eatock, colourful characters we can't wait to hear from, plus a workshop with our returning friend Anthony Burrill…
Bráulio Amado
Bráulio Amado is a Portuguese graphic designer & illustrator now based in New York. As prolific and versatile as he is fun (and he's VERY fun) we're delighted to have Bráulio with us this Summer. His exploits include stints as art director at (magazine of the decade) Bloomberg Business Week and as designer at both Pentagram & Wieden+Kennedy, not to mention his illustration work for The New York Times Magazine. In 2017 Bráulio set up BAD STUDIO, and since 2018 he's also been co-running SSHH, a mutant art space, classroom and store in the East Village of NYC. He generously shares much of his process online, and regularly publishes books of his work. Pentagram's Luke Hayman sums him up perfectly: "Bráulio plays every instrument in the orchestra and he plays them like an experimental jazz musician — with skill and creativity."


---
Liz West
Liz West (a graduate of Glasgow School of Art) is an exciting British artist who's broad body of work encompasses site-specific installations and sculptures, that all create vivid environments of luminous colour & radiant light. She is interested in exploring how sensory phenomena can cause psychological and physical responses that tap into our deeply entrenched personal relationships with colour. Her work has been shown right across the UK and internationally (in Milan, Dubai, Paris, Berlin & New York) with permanent works sited in London, Manchester and Bury. Widely published by the likes of Wallpaper*, FRAME, Colossal, Thames & Hudson, The Times & The Independent (and many more), we can't wait to hear about her approach and experience.


---
Anna Charity
Anna Charity is a freelance Creative Director, designer, illustrator & former Head of Design at Headspace, the world's leading meditation and mindfulness brand. Joining in 2011, Anna's work quickly spanned many disciplines – from illustration to animation, product design to creative direction. Seven years later Headspace is now a globally recognised brand with over 20 million daily users, her pursuit of creative excellence helping set it apart from its countless competitors. Having moved between LA & London, Anna is now taking a creative sabbatical back in the UK. We'll hear about her passion to create experiences that make a positive impact on the world through design-with-feeling, empathy, and most importantly, humour.

---

Daniel Eatock
Daniel Eatock defies categorisation. Born in Bolton, he now works between London, São Paulo & Norway. A graduate of London's RCA, Daniel served on the design staff of the world-renowned Walker Art Center in Minneapolis before returning to work with clients including the Serpentine Gallery & Channel Four (most notably the multifarious Big Brother identity). Trained as a graphic designer, Daniel is now an established artist exhibiting around the world, with a devoted following. In 2008 Princeton's Architectural Press published his brilliant monograph Imprint – entirely self-authored & designed, each copy was hand finished. Renowned for his witty observations of ironic everyday situations, he is an expert in lateral thinking – addressing the complexity of modern life with poetic reduction.
---
Anthony Burrill
Along with these amazing speakers, we're delighted to welcome back Anthony Burrill, one of our most popular speakers from BDF2018. He'll be running a print workshop on Friday 5th. We're so excited to be bringing such a brilliant bunch of talented folk to Birmingham in June. We've got several more speakers & workshop hosts to announce in the coming weeks, but we recommend you don't hang around when tickets go on sale…
---
When can I buy tickets?
We're delighted to announce tickets for BDF 2020 will be available from Monday 16th March. This year we will be offering a one day ticket to the Saturday conference and a two-day festival pass that covers the Friday workshops.
Support the festival
We're looking for partners! If you want to help us put on an incredible experience for 2020 head over to our partner page and find out how you can get involved.