Sponsor Profile: Sixth Story
We're very grateful for support from local agencies who have help fund our festival and keep the tickets at amazing prices. Here's some details in their own words from the excellent Sixth Story, who join us as a Supporter again this year.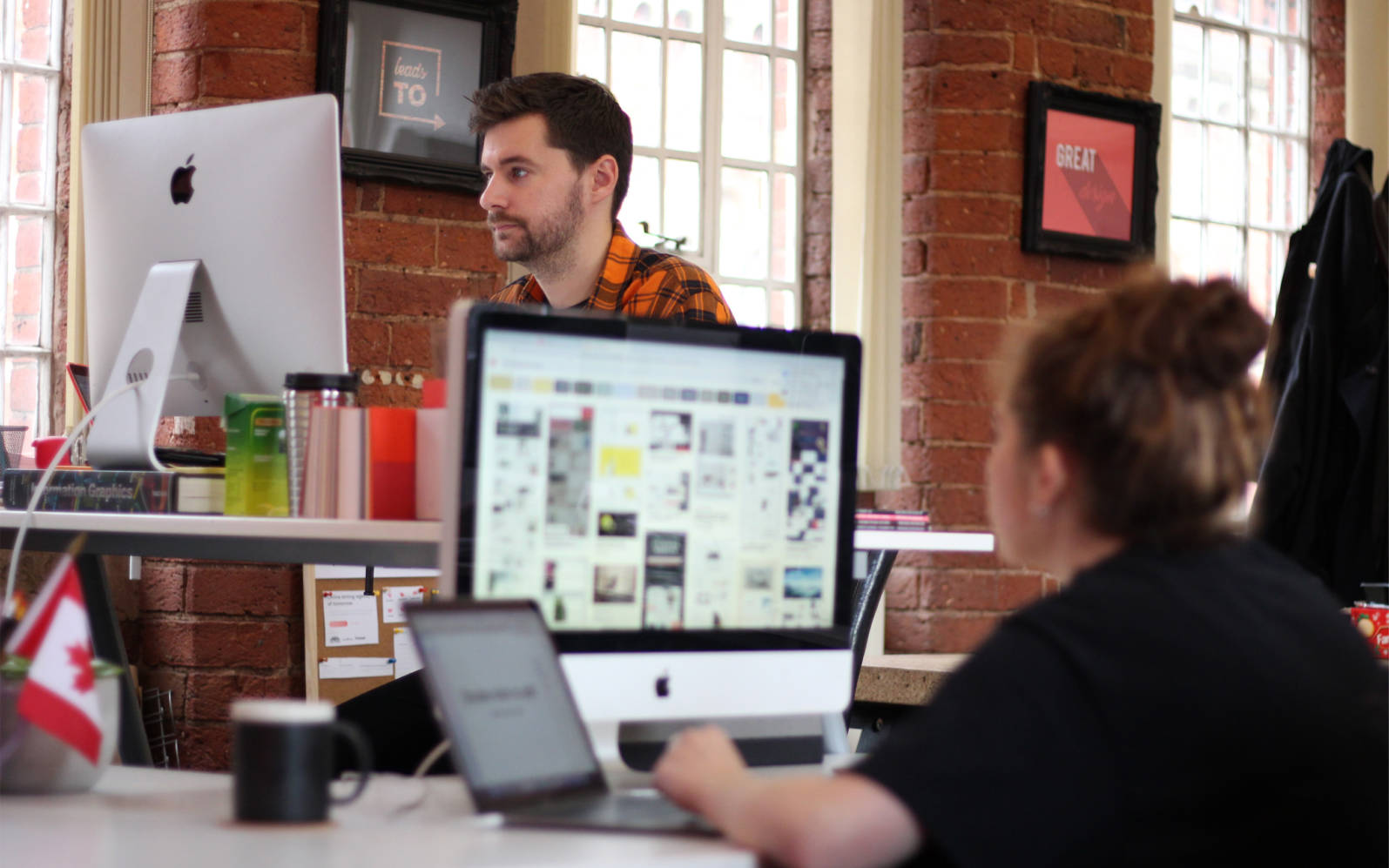 Introducing Sixth Story, The Creative Growth Agency®
It is always great to help put a little back into the design community and the wider city. After the success of the inaugural Design Festival we were keen to support and help build on what was an absolutely stellar first year!
Sixth Story started in the home office of founder, Sian, then to a studio in Digbeth and now resides in what was once an old pen factory in the Jewellery Quarter, it's been a bit of a journey. Where we are now is an incredible location, a Grade II listed building that's quirky, rustic and authentic. However, our location or office has never been our defining element and we don't need to be anywhere particularly 'swanky'. You will always find good coffee in the studio though and friendly rivalry over a game of table tennis to remind us life needn't be so serious. It also goes without saying, we love Birmingham and the innovative and ambitious businesses that we are lucky enough to meet regularly.
What has helped define us are our values, our attitude and way of working. We have to put our team first, be open with each other, take responsibility, produce amazing work, never stop learning and remember we aren't always a 'yes agency'. We have created a unique culture that welcomes a certain kind of individual, always professional with clients but there's a kind of personality here that makes us unforgettable. We strive beyond a 'that's good enough' attitude to achieve the best result possible which may mean pushing boundaries and asking tough questions but it works for us.
Time certainly flies – we are celebrating our tenth birthday this year, a landmark we are proud to have reached. We have clients who have been there since day one and really appreciate the support of both them and the wider design community over the years.

We love our team and we love what we do.
There's a buzz when we arrive in the office and happy faces, even on a Monday morning! Sian started this company to create a place where people love to come to work because happy teams do the best work. We don't have layers of account management, project management and client relationship management. Instead we have small teams that collaborate closely with clients to make sure we deliver the best possible results and they'll never get anything that doesn't add massive value to their project. Profit keeps us in business yes, but our promise of delivering value and great design work is far more important (and helps us sleep soundly at night).
Whilst we started as a branding and design agency, we've grown to become much more than this. We're flexible, adaptable and in everything we do we have customer experience (our client' customers) and business growth are at our core. Whether it's designing a website to increase traffic, optimising and automating processes for efficiency or driving sales with targeted and creative communications, the end goal is always growth. Everything is about helping our clients to grow because when they do, so do we. With this in mind, it was a natural progression to becoming who we are, The Creative Growth Agency®.