Foilco return to support the 2019 festival as Graphic District sponsor
This year we're delighted to welcome back one of our amazing District Sponsors from the 2018 festival – Foilco. No longer a designer's best-kept-secret, this great company is fast becoming synonymous with encouraging creativity and supporting regional events.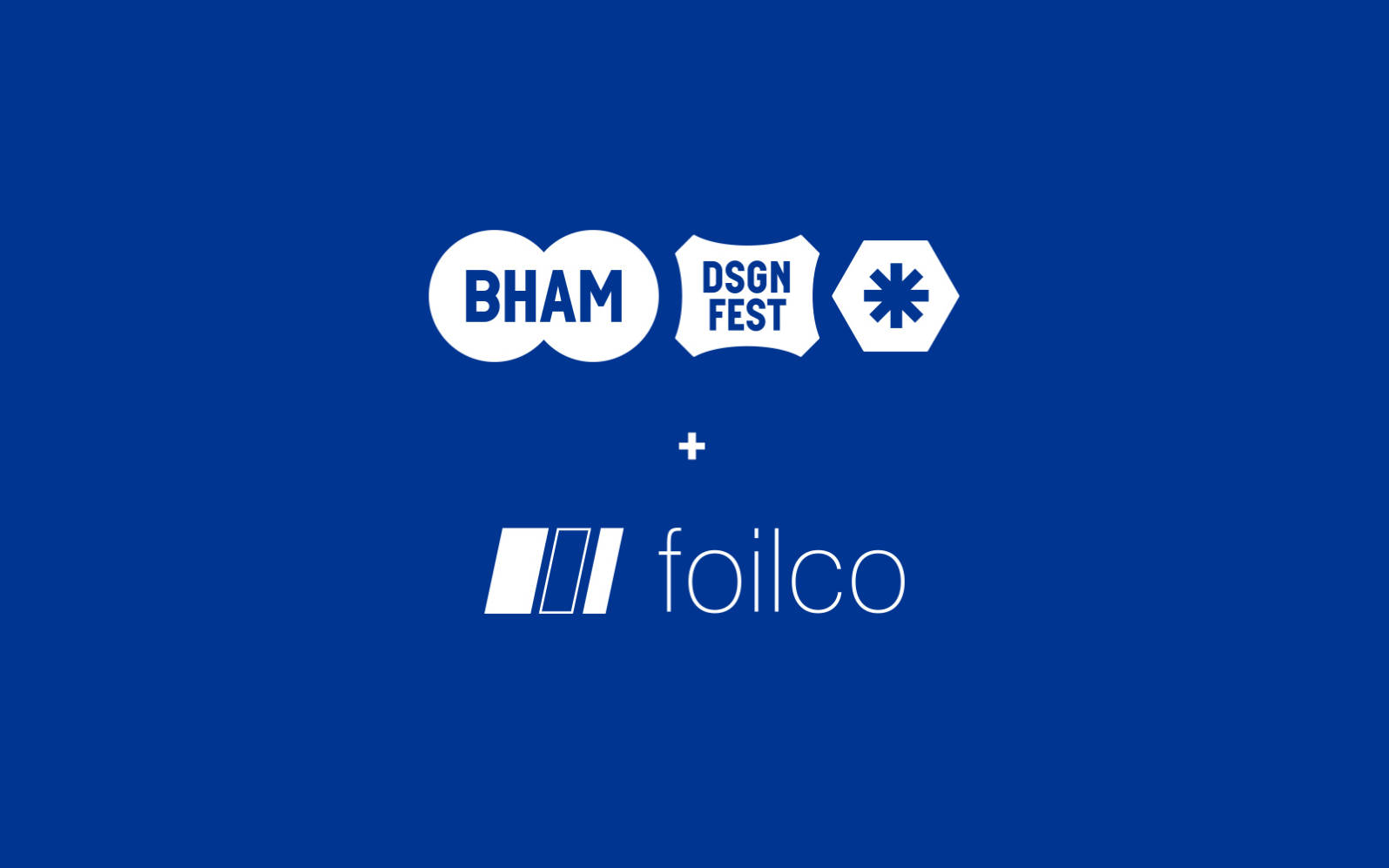 We're delighted to announce that our amazing Graphic District Sponsor from the 2018 festival – Foilco – will be supporting us again this year. No longer a designers best-kept-secret, this great company is fast becoming synonymous with encouraging creativity and supporting regional events.
Foilco (formed in 1987) is a family run business with a central approach to be always strongly service led. With this ethos the company has evolved into a global supplier of stamping foils for all types of applications. They have been servicing the graphics industry for over 30 years and offer the largest range of hot stamping foils, across all sectors of applications.
They work closely with designers and creatives around concepts and themes, manufacturing foils to compliment your production and your choice of substrates. They have the ability to match to Pantones in gloss and matt pigments as well as metallic colours. Foils can be manufactured with repeat logos, graphics, colour shifts and configuration. From expert advice to full testing and sampling, they will work directly with you to find the best compatible foil grades for your project/application. The company is built around service to the customer – their speed of response to orders and sample requests ensures that they meet the 'just in time' requirements of today's print industry.
"Designers need confidence in stamping foils and the deliverables. Historically they have been at least one step removed and at the mercy of the printer to advise on availability and functionality. This distance can and has often resulted in the design of the foil colour being compromised. If we converse directly with the design community then it can only be to the benefit of the education process and in the enhancement of decorative packaging overall."

aime Evans from Foilco said,
"We were approached by the BDF team last year to see if we could offer any kind of support for a new concept of creative festival for Birmingham and we loved what the team had planned. We felt our company ethos aligned with the BDF teams' vision for the festival and as part of the arrangement, we were able to bring Workshop to such a creative city.
Foilco are always on hand to help support the design community and we also love events that inspire and educate people; to be involved in the festival was a pleasure and privilege. The level of talent at the workshops and the quality of speakers throughout the event was incredible.
Would we want to be involved in BDF for 2019? You bet."